Hello again everyone! The countdown continues with the first quarter of my top 100 favourite films. Time to get the popcorn out on this one!
This week's lineup features the Muppets, two legendary musicians, a LEGO hero, a mischievous child, an angry golfer, a homosexual politician and one of the greatest comedy double acts.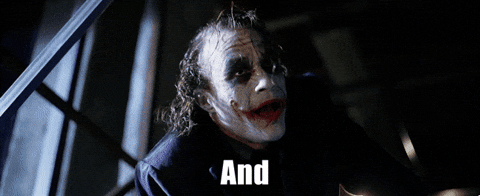 100#. WALK THE LINE (2005)
DIRECTOR: James Mangold
CAST: Joaquin Phoenix, Reese Witherspoon, Ginnifer Goodwin, Robert Patrick
SYNOPSIS: The biopic centres on country music legend Johnny Cash (Phoenix) from his troubled childhood to his rise to fame as well as his relationship with fellow singer June Carter (Witherspoon)
MVP: Joaquin Phoenix as Johnny Cash
BEST MOMENT?: The final concert scene leads to a satisfying conclusion for Johnny as his umpteenth proposal to June finally gets a 'yes'. The film's poster did spoil that moment but it's still a well-earned pay-off for audiences!
99#. FALLING DOWN (1993)
DIRECTOR: Joel Schumacher
CAST: Michael Douglas, Robert Duvall, Barbara Hershey, Rachel Ticotin, Frederic Forrest, Tuesday Weld, Raymond J. Barry
SYNOPSIS: Unstable office worker William Foster (Douglas) snaps whilst stuck in traffic and embarks on a violent rampage across Los Angeles as he tries to get to his daughter on her birthday.
MVP: Michael Douglas as William 'D-Fens' Foster
BEST MOMENT?: People who get stuck in traffic on the way to work will completely understand Foster's frustrations in the film's crisply-edited opening. With all that sweat and traffic going on, it's any wonder that he snapped!

98#. MULAN (1998)

DIRECTOR: Tony Bancroft & Barry Cook
VOICE CAST: Ming-Na Wen, Eddie Murphy, BD Wong, Miguel Ferrer, Pat Morita
SYNOPSIS: When her elderly father is called up to the Chinese Imperial Army, daughter Mulan (Wen) decides to take his place by disguising herself as a young man, so she can fight against the invading Huns.
MVP: Eddie Murphy as Mushu
BEST MOMENT?: "I'll Make a Man Out Of You" is probably the last fun song Disney have done and the whole sequence is entertaining from the vocals to the imagery on screen. Plus we get to see Mulan finally prove that she can be one of the 'boys'!
97#. THERE WILL BE BLOOD (2007)
DIRECTOR: Paul T. Anderson
CAST: Daniel Day-Lewis, Paul Dano, Dillon Freasier, Ciaran Hinds
SYNOPSIS: Ruthless oil prospector Daniel Plainview (Day-Lewis) moves to oil-rich California in order to con local landowners into selling him their valuable properties for a pittance. However, local preacher Eli Sunday (Dano) suspects Plainview's motives which leads to a slow-burning feud between the pair.
MVP: Daniel Day-Lewis as Daniel Plainview
BEST MOMENT?: The final ten minutes produces a cracking showdown of two minds colliding as an ageing Plainview produces that memorable milkshake quote and brutally attacks Eli.
DIRECTOR: James Bobin
CAST: Jason Segel, Amy Adams, Chris Cooper, Steve Whitmire (voice), Eric Jacobson (voice), Dave Goelz (voice), Bill Barretta (voice), Peter Linz (voice)
SYNOPSIS: When Kermit the Frog (Whitmere) and the Muppets learn that their beloved theatre is slated for demolition, a sympathetic human (Segel) and his puppet roommate Walter (Linz) swoop in to help the gang put on a show and raise the $10 million they need to save the day.
MVP: Chris Cooper as Tex Richman
BEST MOMENT?: "Life's a Happy Song" really is a joyful number and a perfect way to open AND close the film. It's a travesty that this song was snubbed by the Oscars although "Man or Muppet" was still a worthy winner of the Best Song category.

CAST: Tom Cruise, Ken Watanabe, William Atherton, Billy Connolly, Tony Goldwyn, Timothy Spall
SYNOPSIS: Civil War veteran Nathan Algren (Cruise) is hired to instruct the Japanese army in the ways of modern warfare. But after being captured by the samurai, he learns to respect their traditions and help fight for their right to exist.
MVP: Ken Watanabe as Katsumoto
BEST MOMENT?: The thrilling climax sees Algren and the samurai make a death-defying charge towards the Japanese army only to be outdone by the deadly tommy guns. A sad case of how the times change through the use of new weapons.

94#. MIDNIGHT EXPRESS (1978)

DIRECTOR: Alan Parker
CAST: Brad Davis, John Hurt, Randy Quaid, Irene Miracle, Bo Hopkins, Paul L. Smith
SYNOPSIS: In 1970, American student Billy Hayes (Davis) is caught attempting to smuggle drugs out of Turkey. The Turkish courts decide to make an example of him by sentencing him to more than 30 years in a tough prison. The ordeal proves a traumatic one as he desperately tries to survive alongside fellow fellow inmate Max (Hurt).
MVP: Brad Davis as Billy Hayes
BEST MOMENT?: A tense opening to the film sees Billy on tenterhooks as he tries to smuggle cocaine through the Turkish airport. The superb mix of editing and heartbeat sound effects is just pure adrenaline yet it eventually ends with him being arrested.

93#. THE LEGO MOVIE (2014)

DIRECTOR: Phil Lord & Christopher Miller
VOICE CAST: Chris Pratt, Elizabeth Banks, Will Ferrell, Will Arnett, Nick Offerman, Charlie Day, Alison Brie, Liam Neeson, Morgan Freeman
SYNOPSIS: In the world of LEGO, an ordinary mini-figure named Emmet Brickwoski (Pratt) is recruited to join a quest to stop a sinister tyrant from gluing the universe together.
MVP: Will Arnett as Bruce Wayne / Batman
BEST MOMENT?: As someone who loves "It's Always Sunny in Philadelphia", you just can't beat Charlie Day's loud and over-the-top voice especially when his character Benny finally gets the chance to build his spaceship!
92#. A CLOCKWORK ORANGE (1971)

DIRECTOR: Stanley Kubrick
CAST: Malcolm McDowell, Patrick Magee, Adrienne Corri, Michael Bastes, Warren Clarke, James Marcus, Michael Tarn
SYNOPSIS: In futuristic Britain, ultraviolent gang leader Alex (McDowell) finds himself arrested and convicted of murder and rape. While in prison, he ends up taking part in an experimental program that could cure him of his violent ways and allow him back into society.
MVP: Malcolm McDowell
BEST MOMENT?: Alex's paranoia gets the better of him as he proceeds to attack Dim in a slow-motion sequence that is majestically backed by "The Thieving Magpie" score. You just can't go wrong with a scene that relies on classic music!

91#. WAY OUT WEST (1937)

DIRECTOR: James W. Horne
CAST: Stan Laurel, Oliver Hardy, Rosina Lawrence, James Finlayson, Sharon Lynn
SYNOPSIS: Stan (Laurel) and Ollie (Hardy) try to deliver the deed to a valuable gold mine to the daughter (Lawrence) of a dead prospector. Unfortunately, the daughter's evil guardian (Finlayson) is determined to have the gold mine for himself and his saloon-singer wife (Lynn).
MVP: Stan Laurel as Stan
BEST MOMENT?: It's hard to pick between the iconic dance scene and the "Trail of the Lonesome Pine" number. However, the latter moment does produce more laughs when Stan's voice changes the more he gets into the song!
90#. IT'S A MAD, MAD, MAD, MAD WORLD (1963)

DIRECTOR: Stanley Kramer
CAST: Spencer Tracy, Milton Berle, Sid Caesar, Buddy Hackett, Mickey Rooney, Ethel Merman, Dick Shawn, Phil Silvers, Terry-Thomas, Jonathan Winters
SYNOPSIS: A group of strangers come across a man dying after a car crash who proceeds to tell them about the $350,000 he buried in California. The strangers then embark on a madcap journey as each attempts to claim the prize for themselves.
MVP: Ethel Merman as Mrs. Marcus
BEST MOMENT?: Upon learning that Culpepper has their money, the male motorists proceed to chase him in a very wacky climax that is fitting for such a bonkers film.
89#. HOME ALONE (1990)

DIRECTOR: Chris Columbus
CAST: Macaulay Culkin, Joe Pesci, Daniel Stern, John Heard, Catherine O'Hara, John Candy
SYNOPSIS: Eight-year-old Kevin McCallister (Culkin) makes the most of the situation after his family unwittingly leaves him behind when they go to Paris for Christmas. But when a pair of bungling burglars set their sights on Kevin's house, the plucky child stands ready to defend his territory.
MVP: Macaulay Culkin as Kevin McCallister
BEST MOMENT?: As Marv desperately tries to get to Kevin on the landing, he manages to grab him by the leg. But Kevin once again gets the better of him as he finds Buzz's pet tarantula lurking and places him on top of the bearded villain. Cue some loud screaming!
88#. ANT-MAN AND THE WASP (2018)

DIRECTOR: Peyton Reed
CAST: Paul Rudd, Evangeline Lilly, Michael Pena, Walton Goggins, Bobby Cannavale, Judy Greer, Hannah John-Kamen, Randall Park, Michelle Pfeiffer, Laurence Fishburne, Michael Douglas,
SYNOPSIS: As Scott Lang (Rudd) balances being both a superhero and a father, Hope van Dyne (Lilly) and Dr. Hank Pym (Douglas) present an urgent new mission that finds the Ant-Man fighting alongside The Wasp to uncover secrets from their past.
MVP: Paul Rudd as Scott Lang / Ant-Man
BEST MOMENT?: I always crack up at seeing a child-sized Scott running around Cassie's school especially with the hysterical music playing along!
87#. SAVING MR. BANKS (2013)

DIRECTOR: John Lee Hancock
CAST: Emma Thompson, Tom Hanks, Paul Giamatti, Colin Farrell, Ruth Wilson, Jason Schwartzman, Bradley Whitford, Annie Rose Buckley
SYNOPSIS: Author P.L. Travers (Thompson) travels to California to meet Walt Disney (Hanks) who seeks to adapt her beloved Mary Poppins books for the big screen. During a troubled pre-production, Travers reflects on her difficult childhood which helped inspire her to write the books.
MVP: Emma Thompson as P.L. Travers
BEST MOMENT?: While it may not have actually happened, it's still emotional watching Travers tear up as she watches the powerful climax of Mary Poppins. It's crazy to think that Emma Thompson's performance was snubbed by the Oscars!

86#. HAPPY GILMORE (1996)

DIRECTOR: Dennis Dugan
CAST: Adam Sandler, Christopher McDonald, Julie Bowen, Francis Bay, Bob Barker, Carl Weathers
SYNOPSIS: Failed hockey player Happy Gilmore (Sandler) shows great potential as a golfer and vows to win a PGA tournament in order to save his grandmother's house. However his hot-headed persona threatens to derail his chances especially when competing against rival golfer Shooter McGavin (McDonald).
MVP: Christopher McDonald as Shooter McGavin
BEST MOMENT?: The Bob Barker fight scene seems an obvious choice so I went with Happy's angry meltdown at the mini-golf course as he takes his frustrations out on a laughing clown face. "YOU'RE GONNA DIE CLOWN!"

85#. PULP FICTION (1994)

DIRECTOR: Quentin Tarantino
CAST: John Travolta, Samuel L. Jackson, Uma Thurman, Bruce Willis, Ving Rhames, Harvey Keitel, Eric Stoltz, Tim Roth, Amanda Plummer, Christopher Walken
SYNOPSIS: The ensemble drama centres on hitmen Vincent Vega (Travolta) and Jules Winnfield (Jackson) as the pair try to retrieve a suitcase stolen from their employer, crime boss Marsellus Wallace (Rhames). Wallace has also asked Vincent to take his wife Mia (Thurman) out a few days later when Wallace himself will be out of town. Butch Coolidge (Willis) is an aging boxer who is paid by Wallace to lose his fight but accidentally ends up killing his opponent and tries to flee town.
MVP: Samuel L. Jackson as Jules Winnfield
BEST MOMENT?: There's plenty of strong choices to make here but I just about went for Jule's legendary recite of the passage Ezekiel 25:17 prior to his killing of Brett. It's easily the best performance of Jackson's productive career.

84#. STRANGERS ON A TRAIN (1951)

DIRECTOR: Alfred Hitchcock
CAST: Farley Granger, Robert Walker, Ruth Roman, Patricia Hitchcock, Kasey Rogers, Leo G. Carroll, Marion Lorne, Jonathan Hale
SYNOPSIS: Unstable individual Bruno Antony (Walker) meets famous tennis player Guy Haines (Granger) on a train. Bruno dreams up a crazy scheme in which he and Guy exchange murders on a crisscross. Guy takes this as amusing but Bruno is serious and takes things into his own hands.
MVP: Robert Walker as Bruno Antony
BEST MOMENT?: The tense build-up to Miriam's death is played out brilliantly for almost ten minutes as Bruno pursues his victim and ultimately kills her in a brutal manner. The camera-work here is exceptional especially that POV shot of the killing via the broken glasses.

83#. CASABLANCA (1942)
DIRECTOR: Michael Curtiz
CAST: Humphrey Bogart, Ingrid Bergman, Paul Henreid, Claude Rains, Conrad Veidt, Sydney Greenstreet, Peter Lorre
SYNOPSIS: Whilst running his own nightclub in Casablanca, Morroco, cynical American expatriate Rick Blaine (Bogart) struggles to decide whether or not he should help his former lover Ilsa (Bergman) and her fugitive husband Victor (Henreid) escape the country from the Nazis.
MVP: Claude Rains as Captain Louis Renault
BEST MOMENT?: Normally I would have gone for the bittersweet ending but I opted instead for the powerful scene where Victor rallies the patrons of Rick's Bar to drown out the Nazis's singing with a stunning rendition of "La Marseillaise". Given the year the film was released, it still remains relevant to this day!

82#. THE UNTOUCHABLES (1987)

DIRECTOR: Brian De Palma
CAST: Kevin Costner, Sean Connery, Charles Martin Smith, Andy Garcia, Robert De Niro, Billy Drago, Patricia Clarkson
SYNOPSIS: During the Prohibition era, federal Agent Eliot Ness (Costner) sets out to stop ruthless Chicago gangster Al Capone (De Niro) by recruiting an elite group of fearless lawmen to bring him to justice.
MVP: Sean Connery as Jim Malone
BEST MOMENT?: Slow-motion is perfectly incorportated in the brilliant train station sequence as Ness engages in a thrilling shootout with assassins whilst trying to stop a baby's pram from getting caught in the crossfire.
81#. BOHEMIAN RHAPSODY (2018)

DIRECTOR: Bryan Singer & Dexter Fletcher
CAST: Rami Malek, Lucy Boynton, Gwilym Lee, Ben Hardy, Joseph Mazzello, Aidan Gillan, Allen Leech, Tom Hollander, Mike Myers
SYNOPSIS: The music-based biopic follows the highs and lows of the renowned rock band Queen and their eccentric lead singer Freddie Mercury (Malek) from early success in the 1970s to their legendary performance at Live Aid in 1985.
MVP: Rami Malek as Freddie Mercury
BEST MOMENT?: The Live Aid finale is a pure spectacle from beginning to end especially the "Radio Gaga" sequence which really gets you into karaoke mode. The section of the crowd clapping along even became my new ringtone!


80#. OLDBOY (2003)
DIRECTOR: Chan-wook Park
CAST: Choi Min-sik, Yoo Ji-tae, Kang Hye-jung, Kim Byung-ok
SYNOPSIS: After being kidnapped and imprisoned for fifteen years, Dae-su Oh (Choi) is released and decides to seek revenge. He soon finds out that his kidnapper has a greater plan for him and is set onto a path of pain and suffering in an attempt to uncover the motive of his mysterious tormentor.
MVP: Choi Min-sik as Dae-su Oh
BEST MOMENT?: Without spoiling the film, its twist ending is completely messed-up and will leave you as appalled as our leading character. One of the all-time great twists in cinematic history!
79#. PRISONERS (2013)

DIRECTOR: Denis Villeneuve
CAST: Hugh Jackman, Jake Gyllenhall, Paul Dano, Maria Bello, Viola Davis, Terence Howard, Melissa Leo
SYNOPSIS: Keller Dover (Jackman) faces a parent's worst nightmare when his young daughter and her friend go missing. The head of the investigation, Detective Loki (Gyllenhaal) makes an arrest, but a lack of evidence forces Loki to release his only suspect. Knowing that his daughter's life is at stake, Keller decides that he has no choice but to take matters into his own hands.
MVP: Hugh Jackman as Keller Dover
BEST MOMENT?: The film's imaginative ending sees Loki wandering around the Jones estate trying to find a missing Keller before finding his man via some frail whistling.
78#. BLACK SWAN (2010)

DIRECTOR: Darren Aronofsky
CAST: Natalie Portman, Mila Kunis, Vincent Cassel, Barbara Hershey, Winona Ryder
SYNOPSIS: Ballerina Nina Sayers (Portman) lands herself the key part of the swan queen in a new production of 'Swan Lake'. However the role causes her to lose her sanity as she finds himself involved in a twisted rivalry with fellow performer Lily (Kunis).
MVP: Natalie Portman as Nina Sayers
BEST MOMENT?: The lesbian sex scene….joking! 😉 The electric climax sees Nina finally undergo her 'transformation' into the Swan in a crisply-made sequence.
77#. MILK (2008)

DIRECTOR: Gus Van Sant
CAST: Sean Penn, Emile Hirsch, Josh Brolin, Diego Luna, James Franco, Alison Pill
SYNOPSIS: The biopic focuses on Harvey Milk (Penn), the real-life activist who fought for gay rights in late 1970s San Francisco and became the first openly gay man ever elected to public office.
MVP: Sean Penn as Harvey Milk
BEST MOMENT?: The emotional aftermath of Milk's death sees the gay community of San Francisco come together to mourn a man who played a crucial role in helping them earn the right to vote. A haunting sequence that fittingly ends the film on a high.
76#. ONE FLEW OVER THE CUCKOO'S NEST (1975)

DIRECTOR: Milos Forman
CAST: Jack Nicholson, Louise Fletcher, Danny DeVito, William Redfield, Brad Dourif, Christopher Lloyd, Will Sampson
SYNOPSIS: Criminal R.P McMurphy (Jack Nicholson) escapes labour duties in prison by pleading insanity and is sent to a ward for the mentally unstable. Once there, he rallies his fellow inmates to band together and rebel against the cruel and oppressive Nurse Ratched (Fletcher).

MVP: Jack Nicholson as R.P. McMurphy
BEST MOMENT?: Another classic ending has Chief make the bleak decision to put a lobotomised McMuphy out of his misery before throwing a water machine through the window and escaping from the institution. A bittersweet climax that was hilariously spoofed in the likes of The Simpsons, It's Always Sunny in Philadelphia and Still Game!

THE CINEMATIQUE'S THOUGHTS:
I imagine a lot of you are shocked to see BoRhap so low on the list given my recent obsession with the film and its soundtrack. It's a fun watch but there are better flicks on there.
I'm also going to get a lot of shit for ranking it above Casablanca and Pulp Fiction….sorry guys!
Oldboy is the only foreign-language film to make the final list. Obviously I need to watch more of them!
Way Out West is the oldest film to make the cut. 80 years on and Stan and Ollie still makes us all laugh to this very day!
Speaking of which, It's a Mad, Mad, Mad, Mad World is a lot of fun to watch too especially if you like your silly humour.