Here we have another ballsy selection of films to whet your appetite as we approach the Top 100 itself.
This week's lineup features a a group of misbehaving children, teenagers and men, a legendary football manager, Norwich's favourite son, a flock of deadly birds, a defiant sheriff, a lovestruck robot and one of the greatest singers of all time….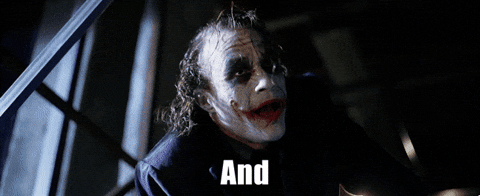 125#. SCENT OF A WOMAN (1992)
DIRECTOR: Martin Brest
CAST: Al Pacino, Chris O'Donnell, James Rebhorn, Gabrielle Anwar, Phillip Seymour Hoffman
SYNOPSIS: Student Charlie Simms (O'Donnell) decides to earn some money by looking after retired U.S. Army Colonel Frank Slade (Pacino), a cantankerous middle-aged man. The pair soon embark on a trip to New York that helps them forge a better understanding of each other.
MVP: Al Pacino as Colonel Frank Slade
BEST MOMENT?: Frank's passionate monologue at Charlie's school testimony is easily one of Al's best acted scenes and ends with a powerful score by Thomas Newman that leaves you filled with goosebumps.

124#. THE HUNCHBACK OF NOTRE DAME (1996)

DIRECTOR: Gary Trousdale & Kirk Wise
VOICE CAST: Tom Hulce, Demi Moore, Tony Jay, Kevin Kline, Paul Kandel, Charles Kimbrough, Jason Alexander, Mary Wickes
SYNOPSIS: Hidden away in the cathedral of Notre Dame, deformed yet gentle bell-ringer Quasimodo (Hulce) gets the chance to experience the Festival of Fools. After befriending the beautiful gypsy Esmeralda (Moore), he then battles to save her and his city from his cruel guardian Frollo (Jay).

MVP: Tony Jay as Frollo
BEST MOMENT?: The "Hellfire" sequence is surprisingly dark by Disney standards but it's a visual masterpiece as we see the evil Frollo sing confessions of his lust for Esmerelda. Here's hoping Disney don't tone it down in the planned live-action remake!
 123#. HACKSAW RIDGE (2016)

DIRECTOR: Mel Gibson
CAST: Andrew Garfield, Sam Worthington, Vince Vaughn, Luke Bracey, Teresa Palmer, Hugo Weaving
SYNOPSIS: The war drama centres on Desmond T. Doss (Garfield), the real-life American army medic who made the risky yet courageous decision to serve during the Battle of Okinawa without firing a weapon.

MVP: Andrew Garfield as Desmond T. Doss
BEST MOMENT?: The tense build-up to the opening battle sees one soldier come across a seemingly-dead comrade. However when that comrade suddenly screams in horror, it leads to a brutal onslaught of bullets that kick-starts the devastation that follows.

122#. JFK (1991)
DIRECTOR: Oliver Stone
CAST: Kevin Costner, Tommy Lee Jones, Gary Oldman, Kevin Bacon, Michael Rooker, Jack Lemmon, Laurie Metcalf, Sissy Spacek, Joe Pesci, John Candy, Donald Sutherland
SYNOPSIS: District attorney Jim Garrison (Costner) makes the controversial decision to conduct his own investigation into the Kennedy assassination which leads to a heavy backlash from powerful government and political figures.

MVP: Donald Sutherland as Mr. X
BEST MOMENT?: In just a few minutes, Donald Sutherland completely steals the film as his character Mr. X gives Garrison his scoop on the worlds of intelligence, the Pentagon and defense contractors who arranged the murder of JFK in a stunning monologue.

121#. THE DAMNED UNITED (2009)

DIRECTOR: Tom Hooper
STARRING: Michael Sheen, Timothy Spall, Colm Meaney, Jim Broadbent, Maurice Roeves, Stephen Graham
SYNOPSIS: Legendary football manager Brian Clough (Sheen) enjoys success with Derby County before enduring an ill-fated spell in charge of Leeds United which lasted just 44 days.
MVP: Michael Sheen as Brian Clough
BEST MOMENT?: The famous live-interview involving Clough and his nemesis Don Revie is brilliantly recreated as the bitterness and hatred between the two men comes to a head.

120#. GHOST (1990)

DIRECTOR: Jerry Zucker
CAST: Patrick Swayze, Demi Moore, Whoopi Goldberg, Tony Goldwyn
SYNOPSIS: The fantasy drama centres on Sam (Swayze), a young banker who is murdered and left to roam the Earth as a powerless spirit. After learning of a betrayal, he seeks the help of a psychic (Goldberg) as he tries to set things right and protect his lover Molly (Moore).

MVP: Whoopi Goldberg as Oda Mae Brown
BEST MOMENT?: The pottery scene is too obvious a choice which is why I went with the powerhouse ending of Sam saying goodbye to Molly. Extra kudos to Maurice Jarre for that tear-jerking orchestral score!
119#. SOUTH PARK: BIGGER, LONGER & UNCUT (1999)
DIRECTOR: Trey Parker
VOICE CAST: Trey Parker, Matt Stone, Mary Kay Bergman, Isaac Hayes
SYNOPSIS: When the South Park kids watch an R-rated film starring television idols Terence and Phillip, their parents decide to blame Canada for causing them to misbehave. This leads to war between the two countries for which the boys then try to save the day.

MVP: Trey Parker as Eric Cartman
BEST MOMENT?: So many enjoyable musical sequences in this film but the best is still "Blame Canada" as the South Park parents sing about their dislike for Canada in general. The song even landed an Oscar nomination and was memorably performed at the ceremony by the great Robin Williams.
118#. ALAN PARTRIDGE: ALPHA PAPA (2013)

DIRECTOR: Declan Lowney
CAST: Steve Coogan, Anna Maxwell Martin, Nigel Lindsay, Simon Greenall, Colm Meaney, Felicity Montagu, Phil Cornwell, Darren Boyd, Tim Key, Monica Dolan
SYNOPSIS: When famous DJ Alan Partridge's (Coogan) radio station is taken over by a new media corporation, it sets in motion a chain of events which see Alan having to work with the police in order to defuse a potentially violent siege.
MVP: Steve Coogan as Alan Partridge
BEST MOMENT?: A daft yet hilarious scene has Alan try to climb back into the building only to lose his trousers in the process. Without revealing what happens next, it's great physical comedy from the legendary Coogan!
117#. ON THE WATERFRONT (1954)

DIRECTOR: Elia Kazan
STARRING: Marlon Brando, Karl Malden, Lee J. Cobb, Rod Steiger, Pat Henning, Eva Marie Saint
SYNOPSIS: Former boxer-turned-dock worker Terry Malloy (Brando) is approached by a young woman (Saint) about seeking answers with regards to the death of her brother at the hands of a notorious gang.
MVP: Marlon Brando as Terry Malloy
BEST MOMENT?: THAT conversation scene in the car remains one of the most memorable exchanges in film history as a bitter Terry ridicules his brother Charlie about the way his life has suffered as a result of his sibling's corruptness.

116#. THE GRAND BUDAPEST HOTEL (2014)

DIRECTOR: Wes Anderson
CAST: Ralph Fiennes, Tony Revolori, F. Murray Abraham, Mathieu Amalric, Adrien Brody, Willem Dafoe, Jeff Goldblum, Harvey Keitel, Jude Law, Bill Murray, Edward Norton, Saoirse Ronan, Jason Schwartzman, Lea Seydoux, Tilda Swinton, Tom Wilkinson, Owen Wilson
SYNOPSIS: Legendary hotel concierge Gustave H. (Fiennes) and his trusted lobby boy Zero Moustafa (Revolori) find themselves involved in the theft and recovery of a priceless Renaissance painting and the battle for an enormous family fortune
MVP: Ralph Fiennes as Monsieur Gustave H.
BEST MOMENT?: A playful yet exhilarating chase scene has Gustave and Zero on skis as they pursue the villainous Jopling down the snowy mountains.
115#. THE HANGOVER (2009)

DIRECTOR: Todd Phillips

CAST: Bradley Cooper, Ed Helms, Zach Galifianakis, Justin Bartha, Heather Graham, Sasha Barrese, Jeffrey Tambor, Ken Jeong

SYNOPSIS: Three friends (Cooper, Helms & Galifianakis) wake up from a raucous bachelor party in Las Vegas, with no memory of the previous night and the bachelor (Bartha) missing. They face a race against time to find him before his wedding takes place.
MVP: Zach Galifianakis
BEST MOMENT?: A few contenders to think about but I do love Stu's song about Doug which is silly yet surprisingly well-written. The last verse gets me everytime!

 114#. GONE GIRL (2014)

DIRECTOR: David Fincher
CAST: Ben Affleck, Rosmund Pike, Neil Patrick Harris, Tyler Perry, Carrie Coon, Kim Dickens
SYNOPSIS: On the day of his fifth wedding anniversary, Nick Dunne (Affleck) reports that his wife Amy (Pike) has gone missing. Under pressure from the police and a growing media frenzy, Nick's portrait of a blissful union begins to crumble as many begin to suspect that he may not be innocent.
MVP: Rosamund Pike as Amy Dunne
BEST MOMENT?: The reveal of Amy's plan is masterful and comes together perfectly as we see just how cold and calculating she is. Brilliant editing too!

DIRECTOR: Alfred Hitchcock
CAST: Rod Taylor, Tippi Hedren, Jessica Tandy, Veronica Cartwright
SYNOPSIS: An obsessive woman (Hedren) pursues a handsome stranger (Taylor) from the big city to a small seaside town that soon ends up being attacked by a large swarm of birds.
MVP: Tippi Hedren as Melanie Daniels.
BEST MOMENT?: The eerie climax sees our protagonists slowly drive away from the house with the mass army of birds all perched around and cawing loudly as if another attack is imminent.

 112#. THE LITTLE MERMAID (1989)

DIRECTOR: Ron Clements & John Musker
VOICE CAST: Jody Benson, Samuel E. Wright, Pat Carroll, Christopher Daniel Barnes, Kenneth Mars
SYNOPSIS: Rebellious mermaid Ariel (Benson) is fascinated with life on land. After falling for a human prince, she makes a dangerous deal to become human for three days. She faces a race against time to make the man fall in love with knowing that failure will leave her speechless forever.
MVP: Pat Carroll as Ursula
BEST MOMENT?: The "Under the Sea" sequence remains joyful to watch as Sebastian tries to convince Ariel that life is better down below the surface. "Part of your World" and "Poor Unfortunate Souls" are also worthy contenders too!

111#. THE INBETWEENERS MOVIE (2011)

DIRECTOR: Ben Palmer
CAST: Simon Bird, James Buckley, Blake Harrison, Joe Thomas, Emily Head, Lydia Rose Bewley, Laura Haddock, Tamla Kari, Jessica Knappett
SYNOPSIS: After graduating from high school, Will (Bird), Jay (Buckley), Simon (Thomas) and Neil (Harrison) embark on a sun-drenched and booze-filled holiday on an exotic Greek island which leads to hilariously humiliating results.

MVP: Simon Bird as Will McKenzie
BEST MOMENT?: The ultimate cringefest sees three of the lads try (and nearly fail) to impress a group of girls by dancing along to Yolanda B Cool's hit electro song "We No Speak Americano". Altogether now, ♪Pa pa l'americano….♪
110#. THE MASK OF ZORRO (1998)

DIRECTOR: Martin Campbell
CAST: Antonio Banderas, Anthony Hopkins, Catherine Zeta-Jones, Stuart Wilson, Matt Letscher
SYNOPSIS: The original Zorro, Don Diego de la Vega (Hopkins), escapes from prison and decides to help train a troubled bandit (Banderas) to become his successor as he seeks revenge on the man who robbed him of his freedom and his precious daughter Elena (Zeta-Jones).
MVP: Antonio Banderas as Alejandro Murrieta / Zorro
BEST MOMENT?: The playful fight scene between Alejandro and Elena just oozes sexual chemistry between stars Banderas and Zeta-Jones and ends with a funny (yet rude) payoff.
109#. WITNESS FOR THE PROSECUTION (1957)

DIRECTOR: Billy Wilder
CAST: Tyrone Power, Marlene Dietrich Charles Laughton, Elsa Lanchester
SYNOPSIS: Veteran British barrister Sir Wilfrid Robarts (Laughton) decides to help defend an American man (Power) accused of murdering a rich and middle-aged widow. However the case is complicated by several revelations that eventually lead to a surprising outcome.

MVP: Charles Laughton as Sir Wilfrid Robarts
BEST MOMENT?: The memorable yet mind-boggling twist sees a victorious Wilfrid discover that Christine's 'lies' were all a lie and that Vole was guilty after all. Trust Agatha Christie to completely bamboozle me!
 108#. CHARIOTS OF FIRE (1981)

DIRECTOR: Hugh Hudson
CAST: Ben Cross, Ian Charleson, Cheryl Campbell, Alice Krige, Nigel Havers, Ian Holm, Nicholas Farrell, Daniell Gerroll, John Gielgud
SYNOPSIS: The sports biopic depicts the true story of two British track athletes, one a determined Jewish man (Cross), and the other a devout Christian (Charleson) as the pair competed in the 1924 Olympics.
MVP: Ian Holm as Sam Mussabini
BEST MOMENT?: Vangelis's iconic Oscar-winning score is beautifully played out in the opening sequence as we see the athletics team practice their running on the beach. Unsurprisingly, this scene has been parodied in other forms of media including the opening of the 2012 London Olympics (by Mr. Bean of all people!).
 107#. APOCALYPSE NOW (1979)

DIRECTOR: Francis Ford Coppola
CAST: Marlon Brando, Robert Duvall, Martin Sheen, Frederic Forrest, Albert Hall, Sam Bottoms, Laurence Fishburne, Dennis Hopper, Harrison Ford
SYNOPSIS: At the height of the Vietnam war, Captain Benjamin Willard (Sheen) is sent on a dangerous mission to locate and kill a mysterious Green Beret Colonel (Brando) who has been leading his personal army on illegal guerrilla missions into enemy territory.
MVP: Robert Duvall as Lieutenant Colonel Bill Kilgore
BEST MOMENT?: Backed by the Doors' legendary song "The End", we see Willard finally snap as he proceeds to kill Kurtz in a riveting montage. RIP to that poor (and real) bull though!

106#. INDEPENDENCE DAY (1996)

DIRECTOR: Roland Emmerich
CAST: Will Smith, Jeff Goldblum, Bill Pullman, Mary McDonnell, Judd Hirsch, Robert Loggia, Randy Quaid, Margaret Collin, Vivica A. Fox
SYNOPSIS: Over the course of three days, Earth finds itself under heavy attack from a number of alien spacecraft. The human survivors then devise a plan to fight back against the invaders knowing that the fate of mankind rests on them.
MVP: Will Smith as Captain Steven Hiller
BEST MOMENT?: President Whitmore's cheesy speech is an easy choice for some but I always enjoy Russell Casse's famous last line before sacrificing himself to save the day! "HELLO BOYS, I'M BAAACCCKKK!"
DIRECTOR: Dexter Fletcher
STARRING: Taron Egerton, Jamie Bell, Richard Madden, Bryce Dallas Howard
SYNOPSIS: The musical fantasy focuses on the erratic life of legendary musician Elton John (Egerton) which included his enduring partnership with Bernie Taupin (Bell) and his battles with alcohol, drugs and sex.
MVP: Taron Egerton as Elton John
BEST MOMENT?: Out of all the musical segments, the film really kicks into gear during the"Saturday Night's Alright for Fighting" number as Elton grows from boy to man. ♪♪ SATURDAY, SATURDAY….♪♪

104#. HIGH NOON (1952)

DIRECTOR: Fred Zinnemann
CAST: Gary Cooper, Grace Kelly, Thomas Mitchell, Lloyd Bridges, Katy Jurado, Otto Kruger
SYNOPSIS: Marshal Will Kane (Cooper) learns that a man he sent to prison years before is returning on the noon train to exact his revenge. Having initially decided to leave with his new spouse (Kelly), he opts to confront the outlaw and his gang but struggles to gain help from the townspeople he has protected for so long.
MVP: Gary Cooper as Marshal Will Kane
BEST MOMENT?: The film's satisfying climax sees a triumphant yet aggrieved Kane reject the townspeople by removing his badge and throwing it to the ground before riding off into the sunset with his young bride.

103#. TOWER (2016)

DIRECTOR: Keith Maitland
SYNOPSIS: Combining animation, testimony and archival footage, the documentary focuses on the witnesses, heroes and survivors of America's first mass school shooting at the University of Texas on August 1, 1966.
BEST MOMENT?: There were plenty of heroes on that fateful day, none more so than Rita Starpatten who came to the aid of wounded classmate Claire Wilson. This crucial moment is beautifully captured in the doc and showcases the strength of the human spirit.
102#. WALL-E (2008)

DIRECTOR: Andrew Stanton
VOICE CAST: Ben Burtt, Elisa Knight, Jeff Garlin, Fred Willard, John Ratzenberger, Kathy Najimy
SYNOPSIS: Having spent 700 years alone on Earth, a small waste-collecting robot named WALL-E finds himself lovestruck by the arrival of a sleek, new droid named EVE. He ends up accompanying her back onto her ship and discovers that the spacecraft is occupied by overweight humans who are seeking a way to return to their planet.
MVP: Ben Burtt as WALL-E
BEST MOMENT?: A glorious sequence sees WALL-E teach EVE how to 'space-dance' while the pair soar through space. Special plaudits for the stunning imagery and another exceptional Thomas Newman score!
 101#. THIS IS ENGLAND (2006)

DIRECTOR: Shane Meadows
CAST: Thomas Turgoose, Stephen Graham, Jo Hartley, Andrew Shim, Vicky McClure, Joseph Gilgun
SYNOPSIS: In Thatcher-era Britain, a troubled boy (Turgoose) comes across a few skinheads on his way home from school and ends up becoming friends with them. However, his head is soon turned by the arrival of a notorious skinhead (Graham) with racist beliefs.
MVP: Stephen Graham as Combo
BEST MOMENT?: One of the more uncomfortable scenes has Combo pull no punches as he delivers his grim verdict on why England is in decline to the rest of the gang. Sublime acting from Liverpool's own Stephen Graham!
THE CINEMATIQUE'S THOUGHTS:
A lot more variety on this list with some animations making the cut. Hunchback may seem odd to include but I do find the imagery stunning and it actually does well with the mixture of light and dark.
High Noon, Apocalypse Now and On the Waterfront are a number of classics that were originally higher on my list years ago but have since fallen down the pecking order.
Rocketman is the most recent film to make the cut. May seem premature but I had a lot of fun watching it and the soundtrack is top notch.
Not many of you will know about Tower but believe me, it's an incredible documentary that's beautifully put together. I watched it on Netflix but sadly it's no longer on there!
This is England was very, VERY close to cracking the Top 100.
Thanks once again for reading Part #2 of my countdown. We're heading into the Top 100 next time as I prepare to reach the halfway stage. Laters!