The end is nigh for the countdown to my Top 150 Favourite films as we reach the penultimate piece of the series.
The films dominating this lineup feature a heroic lawyer, a famous racehorse, a deadly shark, an animated lion, a magical nanny, a stuttering king, a hotheaded 'funny' guy, a group of unemployed strippers and a big metal thing with wings.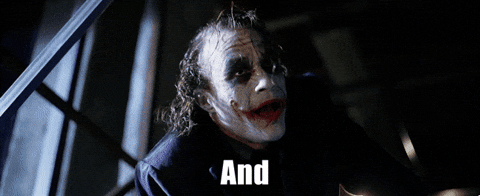 30#. THE WIZARD OF OZ (1939)

DIRECTOR: Victor Fleming

CAST: Judy Garland, Ray Bolger, Jack Haley, Bert Lahr, Margaret Hamilton, Frank Morgan
SYNOPSIS: Dorothy Gale (Garland) and her dog Toto are caught in a twister's path and end up in the land of Oz. There she meets some memorable friends and foes in her journey to meet the Wizard of Oz who everyone says can help her return home and possibly grant her new friends their goals of a brain, heart and courage.
MVP: Judy Garland as Dorothy Gale
BEST MOMENT?: Even after 80 years,"Over the Rainbow" remains one of cinema's most heartfelt songs and proves why Judy Garland was, and still is, a Hollywood legend.
29#. THE SHAWSHANK REDEMPTION (1994)

DIRECTOR: Frank Darabont

CAST: Tim Robbins, Morgan Freeman, Bob Gunton, Clancy Brown, Mark Rolston, James Whitmore
SYNOPSIS: After being falsely convicted for killing his wife and her lover, banker Andrew Dufresne (Robbins) is sent to Shawshank Prison, where the usual unpleasantness occurs. Over the years, he retains hope and eventually gains the respect of his fellow inmates, especially longtime convict "Red" Redding (Freeman) and becomes influential within the prison.
MVP: Morgan Freeman as Ellis Boyd "Red" Redding
BEST MOMENT?: Upon realising that Dufresne isn't in his cell, Warden Norton takes his frustration out on the Raquel Welch poster. The sound of the rock INSIDE the wall leads to the sudden realisation that a cunning plan has taken place.
28#. SEABISCUIT (2003)

DIRECTOR: Gary Ross

CAST: Tobey Maguire, Jeff Bridges, Chris Cooper, Elizabeth Banks, Gary L. Stevens, William H. Macy
SYNOPSIS: Horse jockey Red Pollard (Maguire), owner Charles S. Howard (Bridges) and trainer Tom Smith (Cooper) overcome troubled times during the Great Depression to achieve fame and success through their association with the renowned racehorse Seabiscuit.
MVP: Jeff Bridges as Charles S. Howard
BEST MOMENT?: By Hollywood standards, the crowd-pleasing ending is one to savour as Red completes a fairytale comeback by riding his beloved horse to victory in front of his adoring fans.
27#. TO KILL A MOCKINGBIRD (1962)

DIRECTOR: Robert Mulligan

CAST: Gregory Peck, Mary Badham, Phillip Alford, John Megna, Brock Peters, James Anderson, Estelle Evans, Collin Wilcox Paston, Frank Overton, Rosemary Murphy, Robert Duvall
SYNOPSIS: Scout Finch (Badham) and her older brother Jem (Alford) live in a sleepy town in Alabama. When their widowed father Atticus (Peck), a respected lawyer, defends a black man (Peters) falsely accused of raping a white woman (Murphy), the trial exposes the children to the evils of racism and stereotyping.
MVP: Gregory Peck as Atticus Finch
BEST MOMENT?: Atticus's closing monologue is captivating to watch and showcases the brilliance of Gregory Peck's Oscar-winning performance. Sadly it doesn't swing the jurors which makes the final verdict all the more devastating.

26#. JAWS (1975)

DIRECTOR: Steven Spielberg

CAST: Roy Scheider, Richard Dreyfuss, Robert Shaw, Lorraine Gary, Murray Hamilton
SYNOPSIS: A deadly great white shark terrorises the townspeople of Amity Island, which sets the police chief (Scheider), an oceanographer (Dreyfuss) and a grizzled shark hunter (Shaw) out to destroy the bloodthirsty beast.
MVP: Robert Shaw as Quint
BEST MOMENT?: As the shark charges towards him with the gas cannister in its mouth, Brody aims his rifle at the beast, utters the famous line; "Smile you son of a bitch." and opens fire. Ka-Pow!
25#. THE FULL MONTY (1997)

DIRECTOR: Peter Cattaneo

CAST: Robert Carlyle, Mark Addy, William Snape, Steve Huison, Tom Wilkinson, Paul Barber, Hugo Speer, Lesley Sharp, Emily Woof
SYNOPSIS: After losing his job at a steel factory, Gaz (Carlyle) conjures up a bizarre scheme with his friend Dave (Addy) to create their own male strip-tease act. The pair then recruit four fellow unemployed men to participate in order to gather enough money to keep them going.
MVP: Robert Carlyle as Gary "Gaz" Schofield
BEST MOMENT?: Whilst waiting in the dole queue, our six leading men begin to show off some moves while Donna Summer's "Hot Stuff" plays on the radio. A riotous scene that was even spoofed by Prince Charles.
24#. SHREK 2 (2004)

DIRECTOR: Andrew Adamson, Kelly Ashbury & Conrad Vernon

VOICE CAST: Mike Myers, Eddie Murphy, Cameron Diaz, Antonio Banderas, Julie Andrews, John Cleese, Rupert Everett, Jennifer Saunders
SYNOPSIS: Shrek (Myers), Fiona (Diaz) and Donkey (Murphy) set off to Far, Far Away to meet Fiona's mother (Andrews) and father (Cleese). But Shrek and the King find it hard to get along and there's tension in the marriage. The fairy godmother (Saunders) discovers that Shrek has married Fiona instead of her son Prince Charming (Everett) and sets about destroying their marriage.
MVP: Antonio Banderas as Puss in Boots
BEST MOMENT?: An awkward dinner for Shrek, Fiona and the royal in-laws produces many laughs as tensions mount in a wacky sequence between our main ogre and the king.
DIRECTOR: Robert Stevenson

CAST: Julie Andrews, Dick Van Dyke, David Tomlinson, Glynis Johns, Hermione Baddeley, Karen Dotrice, Matthew Garber, Elsa Lanchester, Arthur Treacher, Reginald Owen, Ed Wynn
SYNOPSIS: When Jane (Dotrice) and Michael (Garber) Banks are faced with the prospect of a new nanny, they are pleasantly surprised by the arrival of the magical Mary Poppins (Andrews). Embarking on a series of fantastical adventures with Mary and her friend Bert (Van Dyke), the siblings try to pass on some of their nanny's sunny attitude to their preoccupied parents.
MVP: David Tomlinson as George Banks
BEST MOMENT?: A few years ago, I would have selected a musical number like "Supercalifragilisticexpialidocious" or "Step in Time". Instead, I opted for the more powerful sequence of George making the long walk from his house to the bank with his career on the line. The haunting score by the Sherman Brothers and the absence of dialogue only add to the emotions of this critical part of the film.
22#. BEAUTY AND THE BEAST (1991)
DIRECTOR: Gary Trousdale & Kirk Wise

VOICE CAST: Paige O'Hara, Robby Benson, Richard White, Jerry Orbach, David Ogden Stiers, Angela Lansbury, Rex Everhart, Jesse Corti, Bradley Pierce
SYNOPSIS: An arrogant prince (Benson) and his castle's servants fall under the spell of a wicked enchantress, who turns him into a hideous Beast until he learns to love and be loved in return. The headstrong village girl Belle (O'Hara) enters the Beast's castle after he imprisons her father Maurice (Everhart). With the help of his enchanted servants, Belle begins to draw the cold-hearted Beast out of his isolation.
MVP: Richard White as Gaston
BEST MOMENT?: One of Disney's most iconic scenes sees Belle and a dapper-looking Beast share beautiful dance while Angela Lansbury's Mrs. Potts belts out "Beauty and the Beast". The visuals for this sequence are still stunning nearly 30 years later!
21#. THE KING'S SPEECH (2010)

DIRECTOR: Tom Hooper

CAST: Colin Firth, Geoffrey Rush, Helena Bonham Carter, Guy Pearce, Timothy Spall, Michael Gambon, Jennifer Ehle, Derek Jacobi
SYNOPSIS: The Duke of York (Firth) must ascend the throne as King George VI but he has a speech impediment. Knowing that the country needs her husband to be able to communicate effectively, Elizabeth (Carter) hires Australian speech therapist Lionel Logue (Rush) to help him overcome his stammer. An extraordinary friendship develops between the two men as Logue uses unconventional means to teach the monarch how to speak with confidence.
MVP: Colin Firth as King George VI
BEST MOMENT?: The famous slow movement of Beethoven's Seventh Symphony enhances the film's climactic scene in which the King gives a powerul speech to the British people prior to the start of World War II.
20#. AVENGERS: ENDGAME (2019)

DIRECTOR: Joe Russo & Anthony Russo

CAST: Robert Downey Jr., Chris Evans, Mark Ruffalo, Chris Hemsworth, Scarlett Johansson, Jeremy Renner, Don Cheadle, Paul Rudd, Brie Larson, Karen Gillan, Danai Gurira, Bradley Cooper, Josh Brolin
SYNOPSIS: After the devastating events of Infinity War, the universe is in ruins due to the efforts of the Mad Titan, Thanos (Brolin). With the help of remaining allies, the Avengers must assemble once more in order to undo Thanos's actions and undo the chaos to the universe, no matter what consequences may be in store, and no matter who they face.
MVP: Robert Downey Jr. as Tony Stark / Iron Man
BEST MOMENT?: As he faces up to Thanos and his overwhelming army, Captain America receives a welcoming message from Sam Wilson. The following couple of minutes are pure cinematic magic with Alan Silvestri's 'Portals' score providing further goosebumps.
19#. PADDINGTON 2 (2017)

DIRECTOR: Paul King

CAST: Ben Whishaw, Hugh Bonneville, Sally Hawkins, Hugh Grant, Julie Walters, Brendan Gleeson, Peter Capaldi, Jim Broadbent, Samuel Joslin, Madeleine Harris, Imelda Staunton, Michael Gambon
SYNOPSIS: Paddington (Whishaw), now happily settled with the Brown family and a popular member of the local community, picks up a series of odd jobs to buy the perfect present for his Aunt Lucy's 100th birthday, only for the gift to be stolen. Paddington is then framed for the crime which leads to the Browns trying to find the real culprit.
MVP: Hugh Grant as Phoenix Buchanan
BEST MOMENT?: The mid-credits sequence of Phoenix belting out 'Rain on the Roof' in the prison is a silly yet delightful moment for such a magical film. Bravo Hugh!
18#. GOODFELLAS (1990)
DIRECTOR: Martin Scorsese

CAST: Ray Liotta, Robert De Niro, Joe Pesci, Lorraine Bracco, Paul Sorvino, Frank Sivero, Tony Darrow, Mike Starr, Frank Vincent
SYNOPSIS: The true story of Henry Hill (Liotta), a half-Irish, half-Sicilian Brooklyn kid who is adopted by neighbourhood gangsters at an early age and climbs the ranks of a Mafia family under the guidance of Jimmy Conway (De Niro) and his associate Tommy DeVito (Pesci).
MVP: Joe Pesci as Tommy DeVito
BEST MOMENT?: The"Funny How?" scene is the perfect mix of tension and humour as Tommy grills Henry about referring to him as a clown in front of their friends. Joe Pesci is on scintilating form here though Ray Liotta also deserves the plaudits for having the greatest laugh in film history.
17#. E.T.: THE EXTRA TERRESTRIAL (1982)

DIRECTOR: Steven Spielberg

CAST: Henry Thomas, Drew Barrymore, Robert MacNaughton, Dee Wallace, Peter Coyote
SYNOPSIS: After a gentle alien becomes stranded on Earth, the being is discovered and befriended by a young boy named Elliott (Thomas). Bringing the extraterrestrial into his suburban California house, Elliott and his siblings decide to keep the newly-named E.T's existence a secret.
MVP: Henry Thomas as Elliott
BEST MOMENT?: In a scene of pure emotions, a distraught Elliott notices the seemingly dead E.T's flower spring to life which leads to him discovering that our favourite alien is alive and well. Unsurprisingly, this sequence many to tears including grown men!

16#. THE LION KING (1994)

DIRECTOR: Roger Allers & Rob Minkoff

VOICE CAST: Matthew Broderick, James Earl Jones, Jeremy Irons, Jonathan Taylor Thomas, Moira Kelly, Nathan Lane, Ernie Sabella, Rowan Atkinson, Robert Guillaume, Madge Sinclair, Whoopi Goldberg, Cheech Marin, Jim Cummings
SYNOPSIS: Lion cub prince Simba (Thomas / Broderick) is tricked by his treacherous uncle Scar (Irons) into thinking he caused his father's death. He flees into exile in despair, only to learn in adulthood his identity and his responsibilities.
MVP: Jeremy Irons as Scar
BEST MOMENT?: From the minute that the first lyric of "The Circle of Life" was belted out, audiences knew this film had something special about it. Given that it's animated, the spectacular sequence is revolutionary from its imagery to the beloved music. It's safe to say that this is probably my favourite opening to a film!
15#. THE GODFATHER (1972)

DIRECTOR: Francis Ford Coppola

CAST: Marlon Brando, Al Pacino, James Caan, Richard S. Castellano, Robert Duvall, Sterling Hayden, John Marley, Diane Keaton, Talia Shire, John Cazale
SYNOPSIS: When organised crime family patriarch Don Vito Corleone (Brando) barely survives an attempt on his life, his youngest son Michael (Pacino) steps in to take care of the would-be killers which leads to a long campaign of bloody revenge.
MVP: Marlon Brando as Don Vito Corleone
BEST MOMENT?: The infamous baptism scene completes Michael's turn to the dark side as he obliterates the competition via some ruthless assassins. Crisply-edited and unforgiving!
14#. 12 ANGRY MEN (1957)

DIRECTOR: Sidney Lumet

CAST: Henry Fonda, Martin Balsam, John Fidler, Lee J. Cobb, E.G. Marshall, Jack Klugman, Edward Binns, Jack Warden, Joseph Sweeney, Ed Begley, George Voskovec, Robert Webber
SYNOPSIS: Twelve jury members must decide whether a young man is guilty or innocent of murdering his father. What begins as an open-and-shut case of murder soon changes when one juror (Fonda) casts considerable doubt on elements of the case. Personal issues soon rise to the surface and conflict threatens to derail the delicate process that will decide one boy's fate.
MVP: Lee J. Cobb as Juror #3
BEST MOMENT?: Juror 10's prejudiced views about the defendant leads to the rest of the jurors giving him the cold shoulder in a terrifc take. It's worth noting that the aggressive character doesn't speak a single word for the rest of the film!
13#. AIRPLANE! (1980)

DIRECTOR: Jim Abrahams, David Zucker & Jerry Zucker

CAST: Robert Hays, Julie Hagerty, Lloyd Bridges, Peter Graves, Leslie Nielsen, Robert Stack, Kareem Abdul-Jabbar, Lorna Patterson, Stephen Stucker
SYNOPSIS: Still craving for the love of his life, rogue pilot Ted Striker (Hays) follows Elaine (Hagerty) onto the flight that she is working on as a member of the cabin crew. Elaine doesn't want to be with Ted anymore, but when the crew and passengers fall ill from food poisoning, all eyes are on Ted.
MVP: Stephen Stucker as Johnny Henshaw-Jacobs
BEST MOMENT?: A terrified Mrs. Hammen begins to panic which leads to Randy trying to calm her down. Dr. Rumack and the rest of the passengers then offer their help with more aggressive yet hilarious results!

12#. LES MISERABLES (2012)

DIRECTOR: Tom Hooper
CAST: Hugh Jackman, Russell Crowe, Anne Hathway, Amanda Seyfried, Eddie Redmayne, Helena Bonham Carter, Sacha Baron Cohen, Aaron Tveit, Samanatha Barks, Daniel HuttlestoneSYNOPSIS: After 19 years as a prisoner, Jean Valjean (Jackman) is released and breaks parole to create a new life for himself. Eight years later, he becomes the guardian of a child named Cosette but Inspector Javert's (Crowe) relentless pursuit means that peace will be a long time coming.
MVP: Hugh Jackman as Jean ValjeanBEST MOMENT?: A beaten-down and lonely Fantine belts out a powerful rendition of "I Dreamed a Dream" in one stunning take. A majestic scene that helped Anne Hathaway deservedly clinch the Best Supporting Actress Oscar.
11#. THE DEPARTED (2006)
DIRECTOR: Martin Scorsese

CAST: Leonardo DiCaprio, Matt Damon, Jack Nicholson, Mark Wahlberg, Martin Sheen, Ray Winstone, Vera Farmiga, Anthony Anderson, Alec Baldwin
SYNOPSIS: Boston cop Billy Costigan (DiCaprio) goes undercover to infiltrate the organisation of gangland chief Frank Costello (Nicholson). As Billy gains the mobster's trust, a career criminal named Colin Sullivan (Damon) infiltrates the police department and reports on its activities to his syndicate bosses. When both organisations learn they have a mole in their midst, Billy and Colin must figure out each other's identities to save their own lives.
MVP: Jack Nicholson as Frank Costello
BEST MOMENT?: The sudden killing of Billy is easily one of the biggest WTF moments in film history and did put me off using lifts for a while. The number of gasps that came from fellow audience members at my screening certainly added to the shock.
---
THE CINEMATIQUE'S THOUGHTS:
Three Best Picture Oscar winners are included here; The Godfather, The Departed and The King's Speech.
There are two films apiece on the list for Steven Spielberg, Martin Scorsese and more randomly, Tom Hooper.
Three musicals make the list; The Wizard of Oz, Mary Poppins and Les Miserables.
Same applies to animation; Beauty and the Beast, The Lion King and Shrek 2.
I really do prefer Shrek 2 to the original hence its inclusion. Same case for Paddington 2 which is just joyful to watch!
Avengers: Endgame is the most recent film to make my overall final list. Definitely worthy of a place in the top 20!
The Departed was VERY close to making the Top 10.