We're finally into the top 50 on this edition of my final countdown. There are a few less films here but more will be included on the next article before we finally get to THAT top 10….
The major players involved in this lineup include two cross-dressing musicians, a woeful football manager, a vengeful slave, a psychotic motel manager, a determined clownfish, a Cuban gangster and an un-PC journalist from Eastern Europe. Very nice!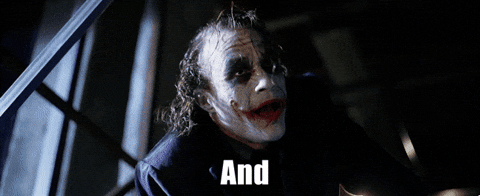 50#. MIKE BASSETT: ENGLAND MANAGER (2001)
DIRECTOR: Steve Barron

CAST: Ricky Tomlinson, Amanda Redman, Philip Jackson, Bradley Walsh, Martin Bashir, Phil Jupitus, Dean Lennox Kelly, Robbie Gee, Geoff Bell, Pelé
SYNOPSIS: When the manager of the England football team suffers a heart attack, the F.A opts to replace him with incompetent manager Mike Bassett (Tomlinson). Followed everywhere he goes by a documentary crew, Bassett gets off to a rocky start and has to try to turn the team's fortunes around after they qualify for the World Cup Finals.
MVP: Ricky Tomlinson as Mike Bassett
BEST MOMENT?: With England flopping against Mexico, Bassett goes all John Sitton on his players with an hysterical meltdown complete with censored swearing.

49#. THE ADVENTURES OF TINTIN (2011)
DIRECTOR: Steven Spielberg

VOICE CAST: Jamie Bell, Andy Serkis, Daniel Craig, Nick Frost, Simon Pegg
SYNOPSIS: Intrepid young reporter Tintin (Bell) and Captain Haddock (Serkis) set off on a treasure hunt for a sunken ship commanded by Haddock's ancestor.
MVP: Andy Serkis as Captain Haddock
BEST MOMENT?: Tintin desperately tries to retrieve an important document stolen by Sakharine's falcon which leads to a frenetic chase scene that is all done in one thrilling take. Easily one of my favourite action sequences in film.
48#. CON-AIR (1997)

DIRECTOR: Simon West

CAST: Nicolas Cage, John Cusack, John Malkovich, Ving Rhames, Nick Chinlund, Steve Buscemi, Colm Meaney, Rachel Ticotin, Dave Chappelle, Mykelti Williamson, Danny Trejo, Monica Potter
SYNOPSIS: Newly paroled ex-con and former U.S. Ranger Cameron Poe (Cage) finds himself trapped in a prisoner transport plane when the passengers seize control.
MVP: John Malkovich
BEST MOMENT?: Even though he's a crazy cannibal, we find ourselves strangely attached to Steve Buscemi's Garland Greene as he merrily sings "He's Got the Whole World in His Hands" whilst the plane is about to crash.
47#. DJANGO UNCHAINED (2012)

DIRECTOR: Quentin Tarantino

CAST: Jamie Foxx, Christoph Waltz, Leonardo DiCaprio, Kerry Washington, Samuel L. Jackson, Walton Goggins, Dennis Christopher, Don Johnson, Franco Nero
SYNOPSIS: With the help of a German bounty hunter (Waltz), a freed slave (Foxx) sets out to rescue his wife (Washington) from a brutal Mississippi plantation owner (DiCaprio).
MVP: Christopher Waltz as Dr. King Schutlz
BEST MOMENT?: A wholly satisfying climax sees Django finish off the residents of Candieland once and for all in a bloody and fiery showdown. Tarantino sure loves his violent endings!
46#. SOME LIKE IT HOT (1959)

DIRECTOR: Billy Wilder

CAST: Marilyn Monroe, Tony Curtis, Jack Lemmon, George Raft, Pat O'Brien, Joe E. Brown
SYNOPSIS: When two male musicians (Curtis & Lemmon) witness a mob hit, they flee the state in an all-female band disguised as women, but further complications set in.
MVP: Jack Lemmon as Jerry (Daphne)
BEST MOMENT?: A classic case of scene transition sees the seductive Sugar attempt to erase Jerry's fear of women by constantly kissing him while poor 'Josephine' finds 'herself' getting too committed to tango-dancing with veteran millionaire Osgood. That music is just so catchy!
45#. SENNA (2011)

DIRECTOR: Asif Kapadia

SYNOPSIS: The documentary follows the legendary Brazilian Formula One racing driver Ayrton Senna, who won the F1 world championship three times before his untimely death at age 34.
BEST MOMENT?: The final ten minutes are a powerful watch as we see the emotional reactions to Senna's death through his family, friends and of course, his long-time rival Alain Prost.
44#. SCHINDLER'S LIST (1993)

DIRECTOR: Steven Spielberg
CAST: Liam Neeson, Ben Kingsley, Ralph Fiennes, Caroline Goodall, Jonathan Sagall, Embeth Davidtz
SYNOPSIS: Businessman Oskar Schindler (Neeson) uses Jewish labour to start a factory in occupied Poland. As World War II progresses, and the fate of the Jews becomes more and more clear, Schindler's motivations switch from profit to human sympathy, and he is able to save over 1100 Jews from death.
MVP: Ralph Fiennes as Amon Goeth
BEST MOMENT?: Schindler's "I could have got more out" breakdown in the film's emotional climax is heart-wrenching to watch with Liam Neeson on top of his game in this scene.
43#. PSYCHO (1960)

DIRECTOR: Alfred Hitchcock

CAST: Anthony Perkins, Janet Leigh, Vera Miles, John Gavin, Martin Balsam
SYNOPSIS: Office worker Marion Crane (Leigh) goes on the lam with a wad of cash and hopes of starting a new life. She ends up checking in at the notorious Bates Motel, where manager Norman Bates (Perkins) cares for his housebound mother.
MVP: Anthony Perkins as Norman Bates
BEST MOMENT?: Janet Leigh. Shower. Knife. Bernard Herrmann's terrifying score. 'Nuff said.

42#. THE BREAKFAST CLUB (1985)
DIRECTOR: John Hughes

CAST: Anthony Michael Hall, Molly Ringwald, Emilio Estevez, Judd Nelson, Ally Sheedy, Paul Gleason, John Kapelos
SYNOPSIS: Five high school students (Hall, Ringwald, Estevez, Nelson & Sheedy) meet in Saturday detention and discover how they have a lot more in common than they thought.
MVP: Judd Nelson as John Bender
BEST MOMENT?: Our five main characters gather round and open up about their issues in a powerful scene that includes tears, tantrums and a couple of big laughs. A classic example of John Hughes's brilliant ability to mix drama and comedy efficiently.
41#. CAPTAIN AMERICA: CIVIL WAR (2016)

DIRECTOR: Anthony Russo & Joe Russo

CAST: Chris Evans, Robert Downey Jnr., Scarlett Johansson, Sebastian Stan, Anthony Mackie, Don Cheadle, Jeremy Renner, Chadwick Boseman, Paul Bettany, Elizabeth Olsen, Paul Rudd, Emily VanCamp, Tom Holland, Daniel Bruhl, Frank Grillo, William Hurt, Martin Freeman, Marisa Tomei
SYNOPSIS: Following the events of Age of Ultron, the collective governments of the world pass an act designed to regulate all superhuman activity. This polarizes opinion amongst the Avengers, causing two factions to side with Iron Man (Downey Jr.) or Captain America (Evans), which leads to an epic battle between former allies.
MVP: Robert Downey Jnr. as Tony Stark / Iron Man
BEST MOMENT?: The action-packed showdown at the airport is spectaular to watch as we see some of our favourite superheroes come to a blows over the course of ten entertaining minutes. Plus it introduces us to both Giant-Man and Tom Holland's Spider-Man!
40#. FINDING NEMO (2003)

DIRECTOR: Andrew Stanton

VOICE CAST: Albert Brooks, Ellen DeGeneres, Alexander Gould, Willem Dafoe, Brad Garrett, Allison Janney, Stephen Root, Geoffrey Rush
SYNOPSIS: After his son Nemo (Gould) is captured in the Great Barrier Reef and taken to Sydney, timid clownfish Marlin (Brooks) sets out on an epic journey to bring him home.
MVP: Ellen DeGeneres as Dory
BEST MOMENT?: Marlin and Dory's encounter with the whale provides some great voicework from Ellen DeGeneres as she tries to communicate with the giant mammal.
DIRECTOR: Armando Iannucci

CAST: Peter Capaldi, Tom Hollander, Gina McKee, James Gandolfini, Chris Addison, Anna Chlumsky, Mimi Kennedy, David Rasche, Steve Coogan
SYNOPSIS: During an interview, British Cabinet Minister Simon Foster (Hollander) delivers an off-the-cuff remark that war in the Middle East is "unforeseeable." Profane political spin doctor Malcolm Tucker (Capaldi) tries to cover up Foster's remark, but the ill-conceived comment leads to a war of words brewing between British and American government officials.
MVP: Peter Capaldi as Malcolm Tucker
BEST MOMENT?: The fiery exchange between Malcolm and General Miller is a real treat as we get to see the angry scotsman come up against Tony Soprano. Masterful work from Capaldi and the late, great James Gandolfini.
38#. BORAT: CULTURAL LEARNINGS OF AMERICA
FOR MAKE BELIEVE GLORIOUS NATION OF KAZAHKSTAN (2006)

DIRECTOR: Larry Charles

CAST: Sasha Baron Cohen, Ken Davitian, Luenell, Pamela Anderson
SYNOPSIS: Kazakh journalist Borat Sagdiyev (Cohen) travels to America to make a documentary. As he zigzags across the nation, Borat meets real people in real situations with hysterical consequences. His backwards behaviour generates strong reactions around him exposing prejudices and hypocrisies in American culture.
MVP: Sasha Baron Cohen as Borat Sagdiyev
BEST MOMENT?: The naked fight sequence between Borat and his assistant Azamet is cringe-inducing yet it's also one of the funniest moments in film history. You can imagine how many laughs it got when I saw it at the flicks all those years ago!
37#. SCARFACE (1983)

DIRECTOR: Brian De Palma

CAST: Al Pacino, Steven Bauer, Michelle Pfeiffer, Mary Elizabeth Mastrantonio, Robert Loggia, Miriam Colon, F. Murray Abraham
SYNOPSIS: After getting a green card in exchange for assassinating a Cuban government official, Tony Montana (Pacino) stakes a claim on the drug trade in Miami. Viciously murdering anyone who stands in his way, Tony eventually becomes the biggest drug lord in the state but wars with Colombian drug cartels and his own drug-fuelled paranoia ultimately lead to his downfall.
MVP: Al Pacino as Tony Montana
BEST MOMENT?: There was only one winner here. As he battles to defend himself from a number of gun-welding assassins, Tony arms himself with an AR-15 and bellows out "Say hello to my little friend!" before opening fire. Chilling stuff.

36#. SAVING PRIVATE RYAN (1998)

DIRECTOR: Steven Spielberg

CAST: Tom Hanks, Matt Damon, Edward Burns, Tom Sizemore, Barry Pepper, Jeremy Davies, Adam Goldberg, Giovanni Ribsi, Vin Diesel, Ted Danson
SYNOPSIS: As U.S. troops storm the beaches of Normandy, three brothers lie dead on the battlefield, with a fourth (Damon) trapped behind enemy lines. Ranger captain John Miller (Hanks) and seven men are tasked with penetrating German-held territory and bringing the boy home.
MVP: Tom Hanks as Captain John H. Miller
BEST MOMENT?: As far as openings go, this film absolutely delivers in those first 25 minutes as we witness the utter carnage of D-Day take place. Spielberg truly captures the sheer horror of it all through the gruesome violence and terror that all those unfortunate men went through.
35#. THE ELEPHANT MAN (1980)

DIRECTOR: David Lynch

CAST: Anthony Hopkins, John Hurt, Anne Bancroft, John Gielgud, Wendy Hiller, Freddie Jones, Michael Elphick, Dexter Fletcher
SYNOPSIS: John Merrick (Hurt) is an intelligent and friendly man, but he is hated by his Victorian-era English society because he is severely deformed. Once he is discovered by a doctor (Hopkins), he is saved from his life in a freak show, and he is treated like the human being that he really is.
MVP: John Hurt as John Merrick
BEST MOMENT?: Our tormented hero finds himself being chased through a London train station by a number of nosy spectators which eventually leads to THAT powerful speech.

34#. PHILOMENA (2013)

DIRECTOR: Stephen Frears

CAST: Judi Dench, Steve Coogan, Sophie Kennedy Clark, Mare Winngham, Barbara Jefford, Ruth McCabe, Peter Hermann, Anna Maxwell Martin, Michelle Fairley
SYNOPSIS: In 1952, Irish teenager Philomena Lee (Dench) became pregnant out of wedlock and was sent to a convent. When her baby was a toddler, the nuns took Philomena's child away from her and put him up for adoption in the United States. For the next 50 years, she searched tirelessly for her son. When former BBC correspondent Martin Sixsmith (Coogan) learns of the story, he becomes her ally.
MVP: Judi Dench as Philomena Lee
BEST MOMENT?: The fate of Anthony is finally revealed via a powerful home video that leaves you gutted with Judi Dench beautifully conveying Philomena's heartfelt reaction.
33#. THE ARTIST (2011)

DIRECTOR: Michel Hazanavicius

CAST: Jean Dujardin, Berenice Bejo, John Goodman, James Cromwell, Penelope Ann Miller, Malcolm McDowell, Missi Pyle
SYNOPSIS: In the 1920s, silent film star George Valentin (Dujardin) wonders if the arrival of talking pictures will cause him to fade into oblivion. He makes an intense connection with Peppy Miller (Bejo), a young dancer who gets the opportunity of her big break in Hollywood.

MVP: Jean Dujardin as George Valentin
BEST MOMENT?: Uggie the Dog deservedly earns his place as one of our favourite movie canines especially when he goes to fetch help for his unconscious master after a fire breaks out at his house.
32#. FERRIS BUELLER'S DAY OFF (1986)

DIRECTOR: John Hughes

CAST: Matthew Broderick, Alan Ruck, Mia Sara, Jeffrey Jones, Jennifer Grey, Charlie Sheen, Cindy Pickett, Lyman Ward
SYNOPSIS: High school slacker Ferris Bueller (Broderick) pretends to be sick to skip school and have an exciting day off alongside his girlfriend (Sara) and his best buddy (Ruck) through Chicago, while trying to outwit his obsessive school principal (Jones) along the way.
MVP: Alan Ruck as Cameron Frye
BEST MOMENT?: One of my favourite music-based sequences sees Ferris take centre stage at a parade by bellowing out the hit Beatles tune "Twist and Shout" in front of hundreds of spectators who join in the fun. So much to love about this scene!

31#. WONDER (2017)

DIRECTOR: Stephen Chbosky

CAST: Jacob Tremblay, Owen Wilson, Julia Roberts, Izabela Vidovic, Noah Jupe, Danielle Rose Russell, Mandy Patinkin
SYNOPSIS: Born with facial differences, Auggie Pullman (Tremblay) tries to fit in when he enters the local fifth grade at his new mainstream school. As his family, his new classmates and the larger community all struggle to discover their compassion and acceptance, Auggie's extraordinary journey unites them.
MVP: Jacob Tremblay as Auggie
BEST MOMENT?: Upon realising that he had cruelly insulted Auggie at Halloween, a guilt-ridden Jack Will lashes out at his friend's bully before breaking down in front of those around him. Terrific acting from young Noah Jupe.

THE CINEMATIQUE'S THOUGHTS:
This list is slightly shorter than the previous ones as I opted not to do two long lists. Instead, the next slate will go up to #11 and eventually conclude with my top ten.
Senna is the highest rated documentary on the list. Though I don't particularly like Formula 1, it's a brilliant piece of film that is certainly worth checking out.
Another hidden gem is Wonder which is a heartfelt film that just about missed out on the next slate. Choose kind everyone!
Con-Air is one of my guilty pleasures and it would have ranked higher had it not felt wrong to place it above the likes of Psycho and Schindler's List.