It's that time again folks….
This week's list brings us closer towards the top 50 with a wide variety of films on show. The major players involved in this slate include a web-slinging superhero, a legendary boxer, a speeding bus, an action-obsessed sergeant, a heroic boy wizard, a group of Asian terrorists and a deranged 'number one' fan….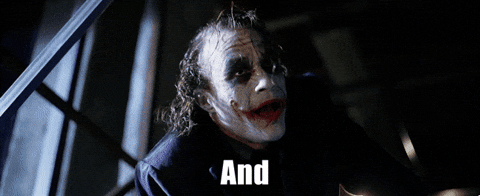 75#. SPIDER-MAN 2 (2004)
DIRECTOR: Sam Raimi
CAST: Tobey Maguire, Kirsten Dunst, James Franco, Alfred Molina, Rosemary Harris, J.K. Simmons
SYNOPSIS: A disillusioned Peter Parker (Maguire) struggles to balance between his responsibilities as Spider-Man and his personal life which forces him to give up the crime fighter's life. However he is soon forced to return to action when a new supervillain Doctor Octopus (Molina) threatens to destroy New York.
MVP: Alfred Molina as Dr. Otto Octavius / Doctor Octopus
BEST MOMENT?: The fight scene between Peter and Dr. Oct on the train is still an absolute thrill to watch and also has a nervy climax as Peter desperately tries to prevent the locomotive from derailing.

74#. TAXI DRIVER (1976)
DIRECTOR: Martin Scorsese
CAST: Robert De Niro, Jodie Foster, Albert Brooks, Harvey Keitel, Cybill Shepherd, Peter Boyle
SYNOPSIS: Unstable Vietnam War veteran Travis Bickle (De Niro) works as a taxi driver in New York but slowly considers taking violent action as he grows to detest the decay and sleaze that has invested the city.
MVP: Robert De Niro as Travis Bickle
BEST MOMENT?: Travis finally loses the plot and proceeds to confront Sport the pimp which leads to a tense yet brutal shootout inside the brothel.

73#. THE HELP (2011)

DIRECTOR: Tate Taylor
CAST: Emma Stone, Viola Davis, Octavia Spencer, Bryce Dallas Howard, Jessica Chastain, Mike Vogel, Allison Janney, Sissy Spacek
SYNOPSIS: Aspiring author Skeeter Phelan (Stone) decides to write a book about the hardships that African-American maids have to endure from working for white families during the civil rights movement.
MVP: Jessica Chastain as Celia Foote
BEST MOMENT?: A smug Minnie decides to humiliate her bigoted employer Hilly by confirming that the pie she has just eaten contains a filling that isn't quite chocolate….

72#. ROCKY (1976)
DIRECTOR: John G. Avildsen
CAST: Sylvester Stallone, Talia Shire, Burt Young, Carl Weathers, Burgess Meredith
SYNOPSIS: Philadelphian boxer Rocky Balboa (Stallone) struggles to make ends meet but gets a once-in-a-lifetime opportunity of fighting Heavyweight Champion Apollo Creed (Weathers) in the ring.
MVP: Sylvester Stallone as Rocky Balboa
BEST MOMENT?: The birth of the training montage as Rocky dons the grey jumpsuit and jogs around Philly whilst backed by Bill Conti's boisterous "Gonna Fly Now".

71#. ENCHANTED (2007)
DIRECTOR: Kevin Lima
CAST: Amy Adams, Patrick Dempsey, James Marsden, Timothy Spall, Rachel Covey, Susan Sarandon
SYNOPSIS: The beautiful princess Giselle (Adams) gets banished from her magical animated world and ends up in the gritty streets of modern-day Manhattan. Desperate to return home, she ends up seeking the help of a divorce lawyer (Dempsey) who she later falls for.
MVP: Amy Adams as Giselle
BEST MOMENT?: "That's How You Know" is still one of my favourite Disney numbers as Giselle bursts into song in a spectacular sequence that takes place in Central Park. Plus it has the hilarious moment where Prince Edward gets run over by cyclists!

70#. HOOSIERS (1986)
DIRECTOR: David Anspaugh
CAST: Gene Hackman, Barbara Hershey, Dennis Hopper, Sheb Wooley, Fern Persons, Chelcie Ross, Robert Swan
SYNOPSIS: Fiery coach Norman Dale (Hackman) takes charge of a small-town basketball team in Indiana and trains them to become a top contender for the championship.
MVP: Dennis Hopper as Shooter
BEST MOMENT?: Prior to the championship final, we get a powerful pre-match speech from Norman which ends with him telling his players that he loves them. Yes it's corny but still effective!
69#. MY LEFT FOOT (1989)
DIRECTOR: Jim Sheridan
CAST: Hugh O'Connor, Daniel Day-Lewis, Brenda Fricker, Alison Whelan, Declan Croghan, Eanna MacLiam, Marie Conmee, Kristen Sheridan, Ruth McCabe, Fiona Shaw, Ray McAnally
SYNOPSIS: The biopic centres on Irish lad Christy Brown (O'Connor / Day-Lewis) as he struggled with crippling cerebral palsy whilst living with his working-class family. With the help of his mother (Fricker), he would overcome his disability by becoming a painter, poet and author.
MVP: Daniel Day-Lewis as Christy Brown
BEST MOMENT?: A crucial breakthrough for a young Christy as he spells his first word with his left foot which proves very emotional for Mrs. Brown when she sees what has been written.
68#. LION (2016)

DIRECTOR: Garth Davis
CAST: Sunny Pawar, Dev Patel, Rooney Mara, David Wenham, Nicole Kidman
SYNOPSIS: Indian youngster Saroo (Pawar) finds himself lost on the streets of Calcutta, thousands of miles from home. He survives many challenges before being adopted by a couple in Australia; 25 years later, he sets out to find his lost family.
MVP: Dev Patel as Saroo Brierley
BEST MOMENT?: Emotional reunions have happened in films before but the one between Saroo and his mother is easily one of the strongest. Yet it still remains bittersweet when we learn about the fate of his brother.
67#. A FISH CALLED WANDA (1988)

DIRECTOR: Charles Crichton
CAST: John Cleese, Jamie Lee Curtis, Kevin Kline, Michael Palin, Maria Aitken, Tom Georgeson
SYNOPSIS: When a diamond heist goes pear-shaped, an American grifter (Curtis) attempts to seduce her gangster boyfriend's stuffy lawyer (Cleese) to find out where the diamonds are hidden. However, psychotic weapons expert Otto (Kline) gets jealous and tries to claim them for himself.
MVP: Kevin Kline as Otto
BEST MOMENT?: Tired of Otto's constant insults about Britain, Archie finally snaps as he points out the flaws of America in a brilliant outburst that distracts Otto from realising that he is about to be run over by a steamroller.
66#. HOT FUZZ (2007)

DIRECTOR: Edgar Wright
CAST: Simon Pegg, Nick Frost, Jim Broadbent, Paddy Considine, Rafe Spall, Kevin Eldon, Olivia Colman, Karl Johnson, Bill Bailey, Timothy Dalton, Edward Woodward
SYNOPSIS: Former London constable Nicolas Angel (Pegg) gets reassigned to the sleepy British village of Sandford. Despite its quiet setting, the village soon falls victim to a series of grisly murders for which Angel must investigate.
MVP: Nick Frost as PC Danny Butterman
BEST MOMENT?: The climatic fight between Nicolas and Skinner takes place in the unusual setting of a model village and ends with the latter getting impaled through the jaw by a miniature church pole. Brutal but funny nonetheless!
65#. THE IMPOSSIBLE (2012)

DIRECTOR: J.A. Bayona
CAST: Naomi Watts, Ewan McGregor, Tom Holland, Samuel Joslin, Oaklee Pendergast
SYNOPSIS: In December 2004, a close-knit British family find themselves caught up in the Indian Ocean tsunami whilst holidaying in Thailand. Following a terrifying ordeal, the family desperately try to reunite amidst the carnage that has taken place
MVP: Tom Holland as Lucas
BEST MOMENT?: The entire tsunami sequence is breathtaking to watch on the big-screen yet it really makes you feel the horror of what those poor people endured on that devastating day.
64#. GRAVITY (2013)

DIRECTOR: Alfonso Cuaron
CAST: Sandra Gravity, George Clooney
SYNOPSIS: Dr. Ryan Stone (Bullock) and veteran astronaut Matt Kowalski (Clooney) find themselves stranded in space after an accident destroys their shuttle. The pair battle to survive their predicament despite the threat of them getting separated.
MVP: Sandra Bullock as Dr. Ryan Stone
BEST MOMENT?: Following a calm opening, the action finally gets going as Ryan and Matt get caught up in the chaos of their ship being hit by space debris. Pulsating stuff!
63#. SLUMDOG MILLIONAIRE (2008)
DIRECTOR: Danny Boyle
CAST: Dev Patel, Freida Pinto, Anil Kapoor, Madhur Mittal, Irrfan Khan
SYNOPSIS: Indian teenager Jamal Malik (Patel) finds himself interrogated over suspicions of him cheating on the Hindi version of 'Who Wants to Be a Millionaire'. He then reveals how he knew the answers through key events in his manic life.
MVP: Dev Patel as Jamal Malik
BEST MOMENT?: Given the rollercoaster of emotions we witness in the film, it's nice to see a jolly ending as Jamal and Lakita celebrate their reunion by dancing along to the hit Bollywood-musical song "Jai Ho".
62#. SPEED (1994)

DIRECTOR: Jan De Bont
CAST: Keanu Reeves, Dennis Hooper, Sandra Bullock, Joe Morton, Jeff Daniels, Alan Ruck
SYNOPSIS: Los Angeles SWAT cop Jack Traven (Reeves) faces the difficult task of helping the passengers get off of a moving bus that has been rigged by a sinister bomb expert (Hopper). If the bus goes below 50 miles per hour then it will explode.
MVP: Dennis Hopper as Howard Payne
BEST MOMENT?: Payne literally suffers 'pain' by losing his head in the film's thrilling climax. The moment is perfectly rounded off by Jack's witty reply about being taller.
61#. PRIDE (2014)
DIRECTOR: Matthew Warchus
CAST: Bill Nighy, Imelda Staunton, Dominic West, Paddy Considine, Andrew Scott, George MacKay, Joseph Gilgun, Ben Schnetzer, Jessica Gunning, Faye Marsay, Freddie Fox
SYNOPSIS: In Thatcher-era Britain, a group of gay and lesbian activists decides to raise money to support the families of the striking Welsh miners which raises plenty of eyebrows.
MVP: Ben Schnetzer as Mark Ashton
BEST MOMENT?: A delightful sequence sees Jonathan getting the Welsh locals on their feet as he performs an epic dance-a-long to the hit Shirley & Company disco anthem "Shame, Shame, Shame".
60#. IN THE HEAT OF THE NIGHT (1967)

DIRECTOR: Norman Jewison
CAST: Sidney Poitier, Rod Steiger, Warren Oates, Peter Whitney, Anthony James, Quentin Dean, Scott Wilson, Lee Grant
SYNOPSIS: In a racist town in Mississippi, an African-American detective (Poitier) finds himself investigating a murder and ends up joining forces with a bigoted police chief (Steiger).
MVP: Rod Steiger as Police Chief Bill Gillespie
BEST MOMENT?: A pivotal scene in American cinema sees Tibbs's interrogation of Endicott conclude with the old man slapping him across the face only for the detective to hit him back. A hell-yeah moment for so many African-American audiences!
59#. HARRY POTTER AND THE DEATHLY HALLOWS: PART 2 (2011)

DIRECTOR: David Yates

CAST: Daniel Radcliffe, Rupert Grint, Emma Watson, Alan Rickman, Ralph Fiennes, Maggie Smith, Helena Bonham Carter, Bonnie Wright, Evanna Lynch, Matthew Lewis, Tom Felton, David Thewlis, Jason Isaacs, Robbie Coltrane, Helen McCrory, Natalia Tena, Jim Broadbent, Domhnall Gleeson, Clemence Poesy, Emma Thompson, Julie Walters
SYNOPSIS: Harry (Radcliffe), Ron (Grint), and Hermione (Watson) search for Voldemort's (Fiennes) remaining Horcruxes in their effort to destroy the Dark Lord as the final battle rages on at Hogwarts.
MVP: Alan Rickman as Severus Snape
BEST MOMENT?: As he prepares for death, Snape (the late Alan Rickman) allows Harry to uncover his memories which reveals the key role he has played in the boy wizard's life. A majestic yet crucial moment for the entire Potter story.

58#. BRIDGE OF SPIES (2015)

DIRECTOR: Steven Spielberg

CAST: Tom Hanks, Mark Rylance, Amy Ryan, Alan Alda, Sebastian Koch, Austin Stowell, Billy Magnussen
SYNOPSIS: During the Cold War, an American lawyer (Hanks) is recruited to defend an arrested Soviet spy (Rylance) in court, and then help the CIA facilitate an exchange of the spy for the Soviet captured American U2 spy plane pilot, Francis Gary Powers (Stowell).
MVP: Tom Hanks as James B. Donovan
BEST MOMENT?: Having pulled off the crucial exchange, Donovan boards a train to work like always and gets an appreciative look from a female passenger who ridiculed him earlier in the film.
57#. DISTRICT 9 (2009)

DIRECTOR: Neill Blomkamp

CAST: Sharlto Copley, Jason Cope, Nathalie Boltt
SYNOPSIS: An extraterrestrial race, forced to live in slum-like conditions on Earth, are managed by a technology-obsessed corportation known as Multi-National United. When a company field agent (Copley) contracts a mysterious virus that begins to alter his DNA, he tries to hide out in the alien's home of District 9.
MVP: Sharlto Copley as Wikus van der Merwe
BEST MOMENT?: One of my favourite death scenes sees Little CJ use the exosuit to rescue Wikus before firing an explosive charge into the head of Nigerian gang leader Mumbo. Boombastic!
56#. GUARDIANS OF THE GALAXY (2014)

DIRECTOR: James Gunn

CAST: Chris Pratt, Zoe Saldana, Dave Bautista, Vin Diesel, Bradley Cooper, Lee Pace, Michael Rooker, Karen Gillan, Djimon Hounsou, John C. Reilly, Glenn Close, Benicio del Toro, Laura Haddock, Sean Gunn, Peter Serafinowicz, Josh Brolin
SYNOPSIS: After stealing a mysterious orb in the far reaches of outer space, Peter Quill (Pratt) from Earth is now the main target of a manhunt led by the villainous Ronan the Accuser (Pace). Quill then puts together a team of space heroes known as the "Guardians of the Galaxy" to help save the galaxy.
MVP: Chris Pratt as Peter Quill / Star-Lord
BEST MOMENT?: Groot makes the noble decision to protect the rest of the team by sacrificing himself in order to prevent them from getting killed by the ship's explosion. This eventually leads to the gentle character being reborn and slowly growing in the later outings.
55#. FOUR LIONS (2010)

DIRECTOR: Chris Morris
CAST: Riz Ahmed, Nigel Lindsay, Kayvan Novak, Adeel Akhtar, Arsher Ali, Preeya Kalidas, Benedict Cumberbatch, Julia Davis, Craig Parkinson
SYNOPSIS: A group of incompetent British terrorists led by Omar (Ahmed) set out to train for and commit an act of terror at the London Marathon.
MVP: Adeel Akhtar as Faisal
BEST MOMENT?: Faisal's death scene may seem wrong to laugh about but it's the manner of which he dies as he tries to jump over a fence only to land on the bombs that he is carrying in bags.
54#. REAR WINDOW (1954)

DIRECTOR: Alfred Hitchcock

CAST: James Stewart, Grace Kelly, Wendell Corey, Thelma Ritter, Raymond Burr
SYNOPSIS: A wheelchair-bound photographer (Stewart) spies on his neighbours from his apartment window and becomes convinced one of them has committed murder.
MVP: Thelma Ritter as Stella
BEST MOMENT?: Lisa's decision to go inside Thorwald's apartment is a tense sequence to watch as we see from Jeff's perspective just how dangerous her situation is.
53#. WALLACE & GROMIT: THE CURSE OF THE WERE-RABBIT (2005)

DIRECTOR: Steve Box & Nick Park

VOICE CAST: Peter Sallis, Helena Bonham Carter, Ralph Fiennes, Nicholas Smith, Liz Smith, John Thomson, Peter Kay
SYNOPSIS: Wallace (Sallis) and his loyal dog Gromit set out to discover the mystery behind the garden sabotage that plagues their village and threatens the annual giant vegetable growing contest.
MVP: Peter Sallis as Wallace
BEST MOMENT?: The reveal of Wallace being the Were-Rabbit probably isn't a big surprise but his transformation sequence is surprisingly tense with Gromit and the sinister Victor both left terrified throughout.
52#. O.J. MADE IN AMERICA (2016)

DIRECTOR: Ezra Edelman

SYNOPSIS: The documentary focuses on the rise and fall of O.J. Simpson, whose high-profile murder trial exposed the extent of American racial tensions, revealing a fractured and divided nation.
BEST MOMENT?: There are so many key parts of this seven-and-a-hour epic to mention though the segment on THAT verdict does provide plenty of talking points as well as the emotional fallout from it all.
51#. MISERY (1990)
DIRECTOR: Rob Reiner
CAST: James Caan, Kathy Bates, Richard Farnsworth, Frances Sternhagen, Lauren Bacall
SYNOPSIS: Novelist Paul Sheldon (Caan) crashes his car on a snowy Colorado road. He is found by Annie Wilkes (Bates), the "number one fan" of Paul's heroine Misery Chastaine. Annie is also somewhat unstable and Paul finds himself crippled, drugged and at her mercy.
MVP: Kathy Bates as Annie Wilkes
BEST MOMENT?: A squeamish choice sees a psychotic Annie punish Paul for snooping around her house by tying him to the bed and taking a slegehammer to his ankles. Still hard to watch thirty years after its release!
THE CINEMATIQUE'S THOUGHTS:
O.J. Made in America has the longest running time out of any other film on my whole list; it weighs in at a colossal seven hours and 47 minutes! Still worth sitting through though.
There are three Best Picture (Oscar) winners on here which are Rocky, In the Heat of the Night and Slumdog Millionaire.

The likes of Slumdog, Spider-Man 2, Hoosiers, Four Lion and Misery were higher on my original list but have since dropped down the pecking order.