AYYYY-OH!
From what seems like an eternity ago, I started a countdown of my Top 100 Favourite Films whilst using my old blog. For some reason, I never got to reveal my Top 10 which left a number of my readers in the lurch. I actually find myself cringing when I look back through the old blog posts but I like to think that my writing (and taste in film) has improved greatly since then.
The move to WordPress in 2012 has been a satisfying one given how my site looks now yet it's still hard to believe that I am so close to 1000 posts!
Combining that with turning 30(!) earlier this year, I felt it was the right time to have another crack at the list but expand it to 150 so that I could give a certain amount of films a chance without snubbing them.
Those of you who are curious about the crying image from Interstellar being used for this post would probably believe that I had included that film on my list….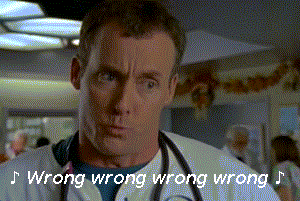 In fact, there's a bucket load of classic films that failed to make the cut after I had originally made a longlist of 300. With that being said, here are some key points about the definitive top 150 and the ones that were overlooked.
There are sixteen films that have won the Best Picture Oscar. However, there are no places on the final list for the likes of Gone with the Wind, All About Eve, The Bridge on the River Kwai, West Side Story, Lawrence of Arabia, The Sound of Music, Midnight Cowboy, Patton, The French Connection, The Sting, Annie Hall, The Deer Hunter, Gandhi, Platoon, Rain Man, Dances with Wolves, The Silence of the Lambs, Unforgiven, Forrest Gump, Braveheart, Titanic, American Beauty, Chicago, No Country for Old Men, 12 Years a Slave, The Shape of Water or Green Book.
I opted to only include ONE film from various franchises which include The Avengers, Back to the Future, Die Hard, The Godfather, Harry Potter, Indiana Jones, James Bond, The Lord of the Rings, Rocky, Star Wars and Toy Story.
However, certain franchises have been snubbed altogether including Alien, Beverly Hills Cop, Bourne, Carry On, Jackass, Jurassic Park, Mad Max, Planet of the Apes, Rambo, Star Trek, Terminator and Transformers.
Just eleven films from before 1960 are on there which probably does reflect my lack of taste in that period of cinema. It also mainly comes down to me enjoying more films from the post-50s era!
There is only one foreign-language on the list; it's a belter though!
There are three documentaries on there; something that wouldn't have happened on my previous list.
And finally, here is a selection of the other films from my original longlist that were in contention but were eventually left on the 'cutting room floor'….
300 (2006)
Across the Universe (2007)
Aladdin (1992)
All the President's Men (1976)
The Best Years of Our Lives (1946)
Beverly Hills Cop (1984)
Birdman (2014)
Blades of Glory (2007)
Blazing Saddles (1974)
Bowling for Columbine (2002)
Brassed Off (1996)
Breakfast at Tiffany's (1961)
Bugsy Malone (1976)
Captain Phillips (2013)
Carry on Camping (1969)
The Central Park Five (2012)
Chaplin (1992)
Chicago (2002)
Chicken Run (2000)
Chitty Chitty Bang Bang (1968)
Cliffhanger (1993)
A Christmas Story (1983)
The Chronicles of Narnia: The Lion, the Witch and the Wardrobe (2005)
Crash (2004)
Creed II (2018)
Dawn of the Planet of the Apes (2014)
Dead Man's Shoes (2004)
Dirty Dancing (1987)
Edward Scissorhands (1990)
Empire of the Sun (1987)
Escape to Victory (1981)
The Exorcist (1974)
Fatal Attraction (1987)
Fiddler on the Roof (1971)
Groundhog Day (1993)
Harry Brown (2009)
Harvey (1950)
I, Tonya (2017)
It's a Wonderful Life (1946)
Jumanji (1995)
Jurassic Park (1993)
Kill Bill: Vol. 1 (2003)
Kindergarten Cop (1990)
King Kong (2005)
Kingsman: The Secret Service (2014)
The Killing Fields (1984)
The Land Before Time (1988)
Liar Liar (1997)
Life of Pi (2012)
Love, Actually (2003)
The Martian (2015)
Men in Black (1997)
Midnight Run (1988)
Monsters, Inc. (2001)
Murder on the Orient Express (1974)
My Neighbour Totoro (1988)
Once Upon a Time in America (1984)
Poltergeist (1982)
Pretty Woman (1990)
Ready Player One (2018)
The Revenant (2015)
Robin Hood: Prince of Thieves (1991)
Romeo + Juliet (1996)
The Searchers (1956)
Shutter Island (2010)
Sleepy Hollow (1999)
The Social Network (2010)
Stan & Ollie (2018)
Stand by Me (1986)
Tarzan (1999)
Team America: World Police (2004)
Thelma & Louise (1991)
Three Billboards Outside Ebbing, Missouri (2017)
Trainspotting (1996)
United 93 (2006)
Wayne's World (1992)
Witness (1985)
The Wolf of Wall Street (2013)
It was genuinely hard to leave most of these films out but I look forward to seeing how some of you react to the others that have made the final cut.
Let the games begin!