Following on from Part I of my Best of 2013 article, the time has come for me to unveil Part II as we get down to the nitty gritty of the year's best in cinema.
As well as the writing and acting categories, I will also be revealing my Top 10 of the year! Hope ya'll agree with my picks….
_________________________________________________________________________________________________________
BEST ORIGINAL SCREENPLAY
SAVING MR BANKS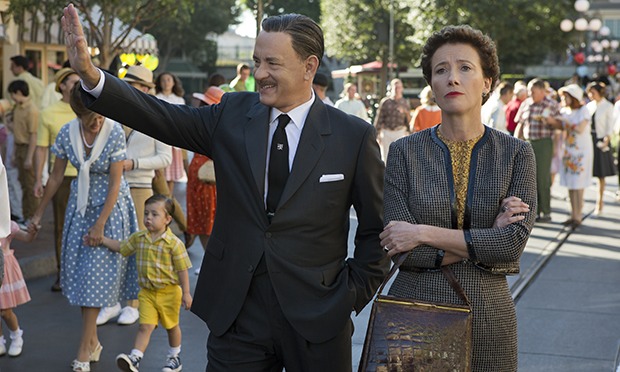 OTHER CONTENDERS
DJANGO UNCHAINED
NEBRASKA
PRISONERS
RUSH
ZERO DARK THIRTY
_________________________________________________________________________________________________________
BEST ADAPTED SCREENPLAY
PHILOMENA
 OTHER CONTENDERS
ALAN PARTRIDGE: ALPHA PAPA
BLUE IS THE WARMEST COLOUR
CAPTAIN PHILLIPS
LES MISERABLES
LINCOLN
_________________________________________________________________________________________________________
BEST DIRECTOR

ALFONSO CUARON – GRAVITY
OTHER CONTENDERS
STEPHEN FREARS – PHILOMENA
TOM HOOPER – LES MISERABLES

ANG LEE – LIFE OF PI

QUENTIN TARANTINO – DJANGO UNCHAINED

DENIS VILLENEUVE – PRISONERS
_________________________________________________________________________________________________________
BEST SUPPORTING ACTRESS
ANNE HATHAWAY (FANTINE) – LES MISERABLES
"While she may have limited screen time, Anne Hathaway brings a lot of depth to her physically-challenging portrayal of a poor woman who is forced to ditch her hair and humiliate herself in order to help her daughter. Her breathtaking and emotionally-charged rendition of the iconic 'I Dreamed a Dream' will leave you in tears!"
OTHER CONTENDERS
SAMANTHA BARKS – LES MISERABLES

SALLY FIELD – LINCOLN
SALLY HAWKINS – BLUE JASMINE

LEA SEYDOUX – BLUE IS THE WARMEST COLOUR

JUNE SQUIBB – NEBRASKA
_________________________________________________________________________________________________________
BEST SUPPORTING ACTOR
 TOM HANKS (WALT DISNEY) – SAVING MR BANKS
"Supporting Emma Thompson with great precision is Tom Hanks as he delivers a charismatic and immaculate performance as one of the most famous people of all time. It only seems fitting that one American icon should be played by another as Hanks brings his consistent charm and wit to this delightful production."
OTHER CONTENDERS 
BARKHAD ABDI – CAPTAIN PHILLIPS

DANIEL BRUHL – RUSH
STEVE COOGAN – PHILOMENA
LEONARDO DI-CAPRIO – DJANGO UNCHAINED

CHRISTOPH WALTZ – DJANGO UNCHAINED

_________________________________________________________________________________________________________
BEST ACTRESS
JUDI DENCH (PHILOMENA LEE) – PHILOMENA

"In what is set to be a highly competitive year for the Best Actress Oscar, Dame Judi Dench truly shines in her touching role as Philomena Lee. The British veteran brings endearing warmth to a character who has suffered pain and regret throughout her traumatic life but also manages to make this poor woman a hoot to watch as she displays moments of comedy gold with a well-tinkered Irish accent."
OTHER CONTENDERS
CATE BLANCHETT – BLUE JASMINE

SANDRA BULLOCK – GRAVITY
JESSICA CHASTAIN – ZERO DARK THIRTY

ADELE EXARCHOPOLOUS – BLUE IS THE WARMEST COLOUR

EMMA THOMPSON – SAVING MR BANKS

NAOMI WATTS – THE IMPOSSIBLE
_________________________________________________________________________________________________________
BEST ACTOR
HUGH JACKMAN (JEAN VALJEAN) – LES MISERABLES

http://youtu.be/JP31L6AhB3M
"Ditching the Wolverine claws in favour of belting out powerful renditions of "Valjean's Soliloquy, "Who Am I?" and "Bring Him Home", Hugh Jackman becomes the heart and soul of Les Miserables with his majestic portrayal of a man struggling to move on from his crime-ridden past yet managing to redeem himself with his good-heartedness to young Cosette. Jackman's ability to bring his usual charm and soul to this difficult role surely deserves the tag as one of the great musical performances in cinematic history."
OTHER CONTENDERS
DANIEL DAY-LEWIS – LINCOLN
BRUCE DERN – NEBRASKA
TOM HANKS – CAPTAIN PHILLIPS

HUGH JACKMAN – PRISONERS
SURAJ SHARMA – LIFE OF PI
_________________________________________________________________________________________________________
FILM OF THE YEAR
#10

. THE HOBBIT: THE DESOLATION OF SMAUG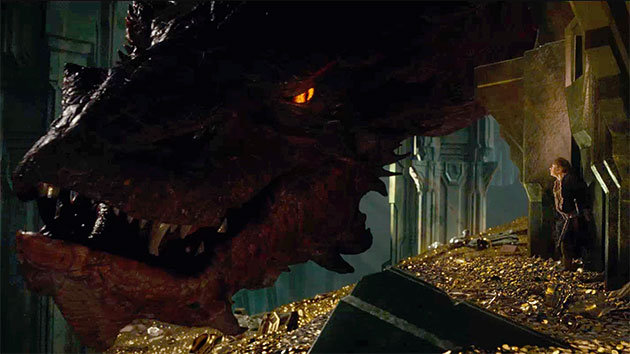 My Top 10 of the Year begins with the narrow inclusion of the second Hobbit film The Desolation of Smaug. Helmed again by Peter Jackson, the fifth film of the Lord of the Rings saga saw Bilbo Baggins (Martin Freeman), Gandalf and the dwarf army continue their quest to reclaim the kingdom of Erebor from the sinister dragon Smaug (voiced by Benedict Cumberbatch). Though this outing is ranked lower than An Unexpected Journey was last year, Desolation actually ended up being a vast improvement with its more thrilling action-sequences (especially the Bilbo/Smaug showdown in the exhilarating climax) and the story's darker tone. There was also the usual nostalgia thrown in with the return of Legolas (Orlando Bloom) and subtle hints to the classic original trilogy. We can only hope that this current series is brought to a satisfying (and final) end with next December's There and Back Again!
#09

. LIFE OF PI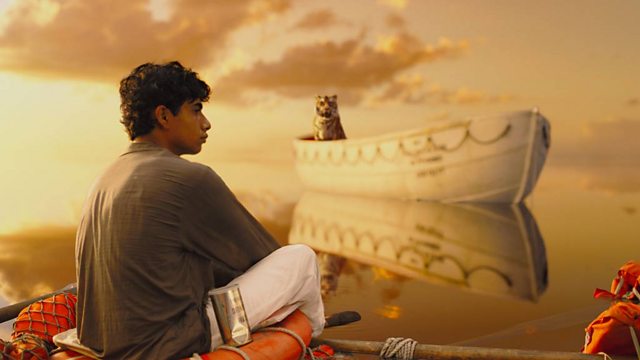 Although it actually came out in late December 2012, Life of Pi was the first film I ended up watching this year and manages to earn its place at number nine on the list. Ang Lee's beautiful and colourful story about an Indian boy who gets trapped at sea with a tiger was universally acclaimed by critics to the point of winning four Oscars including the Best Director accolade for Lee. What was most striking about the film was its tale about this young man's battle for survival and his touching friendship with his tiger companion 'Richard Parker'. Teenage newcomer Suraj Sharma gave a remarkable performance as the young Pi and would spend a majority of the production acting on a green-screen while all his 'co-stars' were being created via a computer. These visual creations would ultimately be the crowning achievement of the film with its stunningly, realistic special effects particularly for 'Richard' which made it worthy of the big-screen experience.
#08

. PRISONERS

Things took a dark turn in my next film on the list as Denis Villenveure's gripping and underrated thriller Prisoners picked the perfect month to be released (October). The bleak story of a man desperately searching for his daughter and her friend in wintery Boston was overlooked for awards attention in the tail end of 2013 but still managed to win over a lot of fans (and was also voted as Best Film of October in my monthly poll). Having delighted us with his majestic performance in Les Miserables, Hugh Jackman went full-on psycho (more so than Wolverine!) with his compelling role as vengeful father Keller Dover while co-stars Jake Gyllenhaal, Terence Howard and Melissa Leo all produced fine work to strengthen the film's solid ensemble. Throw in Roger Deakins' crisp cinematography and the boldly-ambiguous ending and you have one of the best thrillers of recent years. Also the moodiest!
#07

. ALAN PARTRIDGE: ALPHA PAPA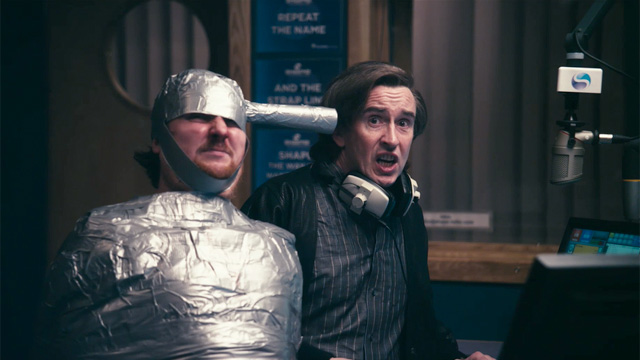 It was lovely stuff for the next addition on my list as Norwich's favourite son Alan Partridge made the cracking leap from television to film in the hilarious Alan Partridge: Alpha Papa. Following in the footsteps of other sitcoms that succeeded on the big-screen like the The Thick of It and The Inbetweeners , Alpha Papa's transition was perfectly executed by writer/creator Armando Innaucci with the film's plot making homage to the likes of Network and Dog Day Afternoon. The ruddiest relief of all though was seeing Steve Coogan back on top form as the hapless radio DJ caught up in a siege involving a former colleague (an underrated Colm Meaney). The dark yet witty humour remained in tact (along with some new quotes to marvel about) while the appearances of former Partridge characters like Lynn and Michael added nostalgia for satisfied fans. Forget Hangover III or The World's End, the Partridge took the title of 2013's best comedy!
#06

. SAVING MR BANKS

It was a chin-chiminey chim-chim cheerful experience for me when it came to the next film on my list, Saving Mr Banks. John Lee Hancock's delightful biopic about the creation of the classic Disney musical Mary Poppins may have seemed like typical Oscar bait with its sugar-coated narrative but it ended up being one of the year's most enchanting films. The plot focused on how Poppins author P.L. Travers disapproved of Walt Disney's plans to turn her heartfelt novel into a family sing-a-long with the film switching back and fourth between the 1960s and Travers' troubled childhood. Amongst the wonderful ensemble cast, Emma Thompson produced one of her best performances as the critical yet tortured Travers with Tom Hanks completing an excellent film year with his mesmerising turn as Disney himself. But once again, nostalgia was the key factor with the film beautifully crafted (particularly the costumes and setting) and also doing a great job of focusing on how certain elements of the musical were created (and almost not created!) e.g. the joyful music. To sum it up in one word…..supercalifragilisticexpialidocious!
#05

. THE IMPOSSIBLE

At number five, Juan Carlos Boyana's devastating drama The Impossible was shockingly overlooked by the Academy (aside from a Best Actress nomination for Naomi Watts) but like Prisoners, it still found a strong audience. However there wasn't a dry eye in sight with this particular story which focused on the horrific events of Boxing Day 2004 when a family were amongst the millions of people caught up in the giant Tsunami that wrecked so many lives. The visually-breathtaking sequence of the deadly wave striking the resort was easily one of the standout scenes of the year and would no doubt be traumatising to watch for survivors of the tragedy. Despite her much-ridiculed role in the later-released Diana, Naomi Watts showcased her acting skills with a powerful performance as Maria while Ewan McGregor left a few of us teary-eyed with his emotional phone-call scene halfway in the film. The perfect on-screen family unit was completed by the talented youngsters (particularly Tom Holland) with the heart-rendering reunion scene in the film's climax driving us to complete depression then joy! A powerful film that deserves a bigger audience and some more tissues!
#04

. PHILOMENA
Emotion was also significant for my next film on the list as Judi Dench and Steve 'Alan Partridge' Coogan provided the perfect on-screen partnership in Stephen Frears' wonderful dramedy Philomena. Adapted from former BBC journalist Martin Sixsmith's acclaimed novel, the film focused on the powerful story of Philomena Lee, an elderly Irish woman who finally decided to track down her son Anthony after he was taken away from her fifty years earlier by the catholic nuns of her convent. Supported by Sixsmith, Philomena's journey would lead both of them to America to try and find out what happened to her son. Combining devastation with some subtle comedy, the fantastic script from Coogan and Stephen Lord helped the film become another British classic with Dench and Coogan taking advantage of the screenplay with their sublime all-round performances. Alexander Desplat also deserved credit for delivering another haunting score that would capture the film's sombre tone (and leave a few of us teary-eyed!). We can only hope that the Academy recognise the film later this month though BAFTA should shower it with plenty of nominations!
#03

. DJANGO UNCHAINED
Into the top 3, Quentin Tarantino made an emphatic return to form with his western outing Django Unchained. Led by an ice-cool performance from Jamie Foxx, the story saw his character Django rescued from slavery by charismatic bounty hunter Dr King Schultz (an Oscar-winning Christoph Waltz) with the pair then embarking on a quest to rescue his wife Broomhilda (an alluring Kerry Washington) from sinister plantation owner Calvin Candie (Leonardo Di-Caprio). While it may have offended a lot of black people with its constant use of the 'n' word, the violent spectacle was heralded as Tarantino's best film since Pulp Fiction with its slick script (complete with bad-ass quotes) as well as paying homage to the old Spaghetti Westerns with the setting and Morricone-style music. However the maverick filmmaker's thirst for graphic violence would continue to be present here as the film benefited from some thrilling (and at times, over-the-top) gunfights particularly in the concluding stages that would allow Django to get his revenge. And we should also not forget the valuable contributions from the cast with Foxx and Waltz formidable as the two titular heroes while Di-Caprio and Samuel L. Jackson would have the rare luxury of playing racially sadistic characters. If ever there was a more fun film to watch in 2013, it was this one!
#02

. GRAVITY
Houston, we have a problem….Just falling short of the number one spot was one of the most audacious films to watch on the big-screen as 3D made a welcoming return to form in Alfonso Cuaron's sci-fi spectacle Gravity. Several years in the making, the tense blockbuster would capture our attention almost immediately with the breathtaking opening sequence which showed our astronaut protagonists Ryan Stone (Sanda Buloock) and Matt Kowarski (George Clooney) working in space only to be then swept away by a deadly wave of debris. The claustrophobic feel of the film would be captured majestically by the stunning camerawork of experienced cinematographer Emmanuel Lubezki while the visual effects team incorporated their CGI work to perfection enabling us to put on the 3D glasses and marvel at what we were seeing before us. Only Avatar and Life of Pi had really benefited from this format in previous years and hopefully Gravity will join those two films in winning the Visual Effects Oscar. Almost twenty years after her box-office role in Speed, Sandra Bullock would make a blistering comeback to physical roles with her immaculate performance as the anxious Stone while George Clooney oozed charm and wit with his role even when allowing his female co-star and the film's epic production to take centre stage. Sci-fi had never looked so grand on the big-screen and given how long it took to complete this film, it was certainly worth the wait!
The time is here….I am once again pleased to announce my Film of the Year winner for 2013. But guess what? It's actually a 2012 release! With a musical tone to it…..*drumrolls*
#01

. LES MISERABLES


For the third time in four years, my number one film went to a British feature. Ironically as well, it was the second Tom Hooper film to win my annual list with The King's Speech being the previous victor back in 2010. Musicals had never really been my thing with the exception of The Wizard of Oz and Mary Poppins but Hooper's lavishing and epic big-screen adaption of the beloved Les Misérables stage show reinstated my love for song and dance on the big-screen. The titanic sets and cast of thousands brought home the old-school production that cinema had been missing in recent years with every musical number being majestically choreographed whether it be the prisoners singing 'Look Down' or the meticulously crafted montage for my favourite song of the musical 'One Day More'. But it was the decision to have all the main cast members sing their performances live rather than lip-synch which added to the realistic element of the film with two-and-a-half-hours worth of the film taken up by the constant renditions. It also found strength from its remarkable cast with Hugh Jackman delivering the performance of his life as the heroic Jean Valjean, a man haunted by his crime-ridden past yet managing to redeem himself in his later years. Russell Crowe may have got slack for his singing but his subtle take on Inspector Javert made up for it while Anne Hathaway broke many hearts with her devastating portrayal of Fantine complete with a breathtaking ballad of "I Dreamed a Dream". The remaining cast members also excelled with Amanda Seyfried and Eddie Redmayne providing delightful chemistry as Cosette and Marius, Samantha Barks lovely and soulful as the tragic Eponine and Helena Bonham Carter and Sacha Baron Cohen a riot as the scheming Thenardiers. Once the film came to a bittersweet ending, I was completely spellbound by its brilliance and am now devoted to the musical forever. The dream had lived on for Les Miserables and many of you have been hearing this critic sing about it ever since!